Goldman Sachs Research has raised its 2022 & 2023 Brent spot price forecast to $135/bbl & $115/bbl, up from $98 and $105/bbl respectively amid geopolitical tensions in Europe between Russia and Ukraine.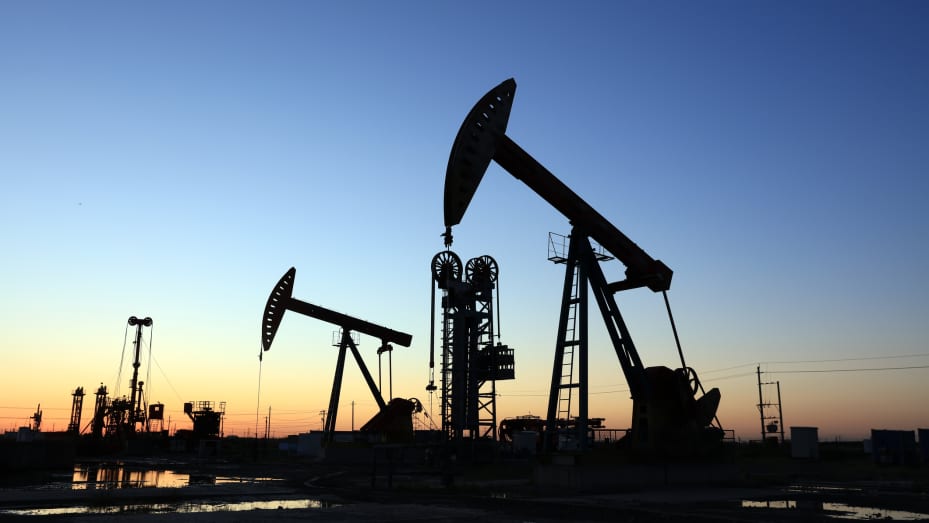 Oil prices have been hovering around multi-year highs after Russian President Vladimir Putin decided to launch a 'military operation' in Ukraine. To deter Putin, the United States and its allies in the West have imposed a barrage of economic sanctions on Russia, and this coupled with the supply chain disruptions have pushed oil to highs.
Russia plays a prominent part in the global energy supply and the deteriorating geopolitical situation has meant that we could be facing an energy supply shock. Oil prices have surged to their highest level since 2008, driven by the escalating military conflict in Ukraine.
"We believe China will hold a crucial role in shaping how the oil market will rebalance, and how much Russian oil exports end up shrinking, with logistical constraints likely to prevent a full reallocation of flows for months," Goldman Sachs wrote in a note.

The firm further underlined the uncertainties that could be posed by the evolving situation. The range of possible outcomes remains extreme given the threat that a spike in oil prices represents to the global economy, it said.
Earlier on Monday, Russian Deputy Prime Minister Alexander Novak in a statement on state television had said that Western countries could face oil prices of over $300 per barrel and the possible closure of the main Russia-Germany gas pipeline if governments follow through on threats to cut energy supplies from Russia.
"It is absolutely clear that a rejection of Russian oil would lead to catastrophic consequences for the global market," Novak said. "The surge in prices would be unpredictable. It would be $300 per barrel if not more. European politicians need to honestly warn their citizens and consumers what to expect. If you want to reject energy supplies from Russia, go ahead. We are ready for it. We know where we could redirect the volumes to," he added.
On the sanctions front, Goldman Sachs said "While the current sanctions have not been directly imposed on Russia's oil sector, the intensification of the military conflict and the broader sanctions on Russia's Central Bank is instead poised to significantly and sustainably reduce Russia's own incentive to export energy."
Analysts have, for a while, flagged the fact that the oil market is faced with a potentially large and long supply shock from Russia. "The West will want to avoid such an outcome, but the global isolation of Russia could drive it instead to want to reduce its energy exports to close its current account," the note read.