• Gasum has signed a ten-year power purchase agreement with Renewable Power Capital (RPC) to buy the majority of the output from the 44MW Rustari onshore wind farm.
• The 8-turbine wind farm will be operational in early 2023 and will begin delivering electricity to Gasum later that year.
• The deal is the third signed this year in the region by RPC, and expands Gasum's renewable electricity offering.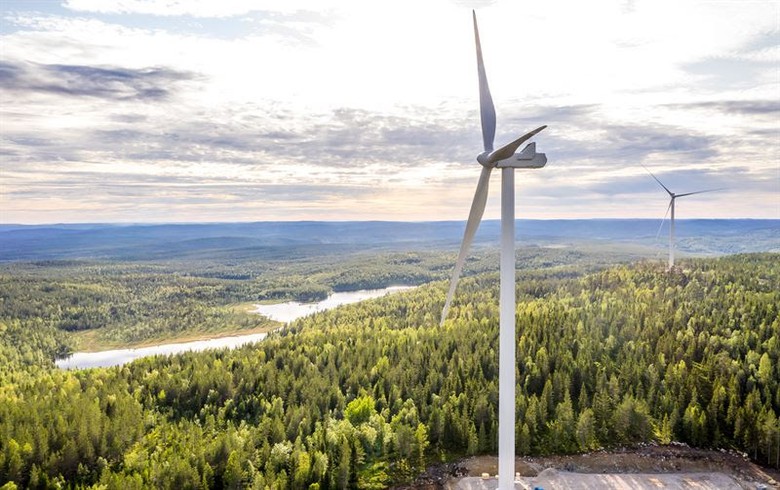 Gasum will off-take power from RPC's Rustari wind farm in a decade-long power purchase agreement. The Rustari wind farm is located in the municipality of Kurikka, in the Southern Ostrobothnian region of Finland. It contains 8 turbines with a rated power of 44MW, the majority of which will be purchased by Gasum.
For Gasum, this deal will provide secure, long-term capacity to offer their electricity customers renewable energy. It represents part of their broader sustainability strategy for promoting a carbon-neutral future.
The deal is the third wind energy PPA signed by RPC in the region this year and represents the growing presence of RPC in the Nordic region as part of their Europe-wide strategy. RPC commenced construction on the project & secured construction financing prior to the PPA, demonstrating their deep capability to drive forward renewable projects and invest unlevered and unhedged. RPC is pleased to have secured the collaboration of an established expert in Nordic energy markets.
"This deal allows us to continue to contribute to the growth of reliable wind energy in Finland, delivering cleaner, greener electricity to its households and businesses. Long-term partnerships with market experts like Gasum are a key part of our strategy to accelerate Europe's decarbonisation journey.", says Bob Psaradellis, CEO of RPC.
"With this agreement we continue building our portfolio of renewable wind power to support our customers with cleaner energy solutions. By increasing the volume with renewable wind power, we will continue helping our customers finding the best energy mix to reduce emissions.", says Anders Malm, SVP Portfolio Management & Trading at Gasum.