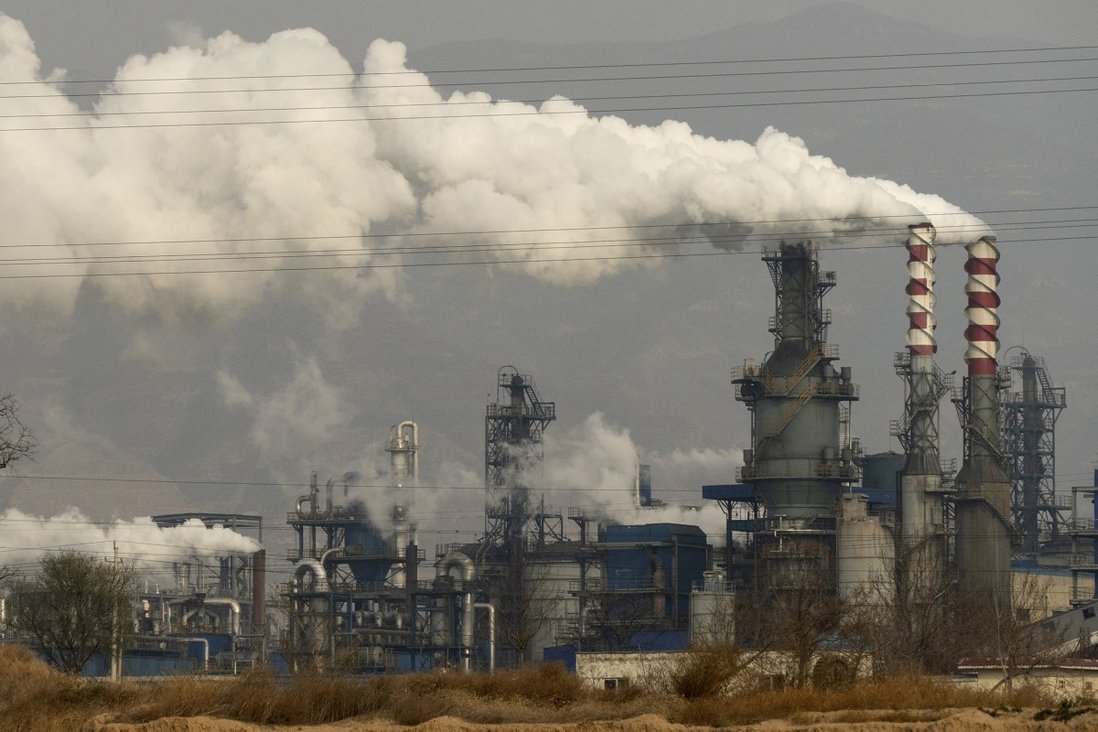 Carbon dioxide can be turned into raw materials such as chemicals and fuels, using electricity. Photo: AP

Researchers from China and Denmark say they have worked out an important step in how to turn carbon dioxide into a raw material using electricity – a process that could dramatically boost efforts to reduce emissions.
In a paper published in the peer-reviewed journal Nature Communications on Thursday, the scientists said they had established more clearly than before how electrochemical reduction of carbon dioxide (CO2) is made possible.
Electrochemical reduction is the conversion of CO2 to single-carbon products such as carbon monoxide and formate. It could offer a way to turn greenhouse gases into value-added chemicals and fuels.
"This isn't the first work, but I think this is probably the clearest work [in explaining the reaction mechanism]," said Brian Seger, co-author of the study and an associate professor at the Technical University of Denmark. "What we need to do now is to design a more efficient catalyst."
The ability to capture, store and use carbon dioxide – the key greenhouse gas that drives global climate change – could help countries to reach net-zero emissions targets.
But only a few companies have so far developed the technology to turn the greenhouse gas into a raw material.
Carbon dioxide can be converted into liquid fuels or chemicals. Compared with traditional CO2 conversion, which requires high temperature and pressure, the electrochemical reduction process can be performed at room temperature and powered by electricity.EVERY SATURDAY
It had great potential as an emerging approach to using CO2 as a resource, the study said.
"The idea of taking CO2 with electricity, which we can get from wind turbines or solar cells, is to have a sustainable way to produce plastics and other products that we use that have carbon in them," Seger said.
To achieve that, carbon dioxide must be converted to carbon monoxide using an efficient catalyst, he added.
However, the reaction mechanism is not well understood, which the Chinese-Danish study sought to address.
"We expect this finding to provide guidance for improving electrochemical reduction of CO2," the study concluded.
State-run Science Daily quoted Deng Wanyu, lead author of the study and a PhD student at Tianjin University, as saying "the results provide new insights into the reaction mechanism".
Seger said that the project could lead to real-world applications.
"One direction is we are trying to scale this stuff up," he said. "We understand this [mechanism]. Can we make a device that we can sell to the companies using the knowledge we gain?"
The technology was starting to move beyond the laboratories into the hands of small start-up companies, he added.
In 2020, German speciality chemicals firm Evonik, along with Siemens Energy, commissioned a pilot plant that used carbon dioxide and water to produce chemicals. The German Federal Ministry of Education and Research contributed funding.
Green power was used to turn CO2 and water into a gas consisting of carbon monoxide and hydrogen, which was then converted into chemicals such as hexanol and butanol, according to Siemens Energy.