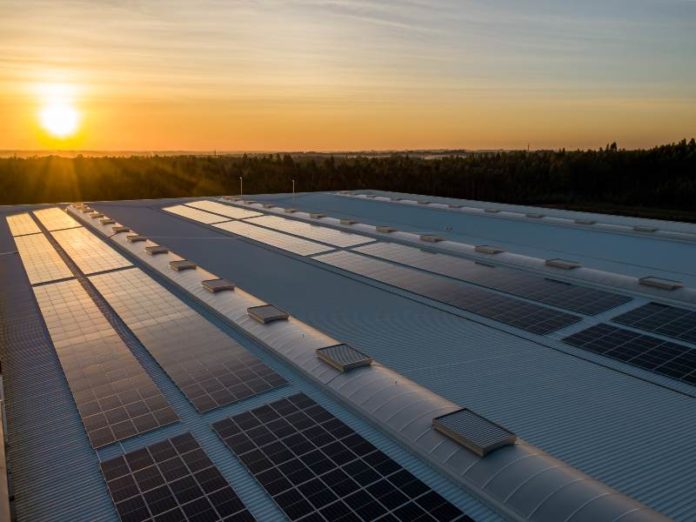 Photo by Nuno Marques on Unsplash
The deployment of renewable energy in South Africa should mitigate climate change and of course, improve energy security. But, says Maloba Tshehla, a spokesperson for the South African Photovoltaic Industry Association (SAPVIA), that is not all solar PV can unlock.
"Solar PV has the potential, coupled with other renewable technologies, to improve access to energy for individuals as well as industry and advance economic development across local communities that for too long have been underserved.
"Sustainable development of the South African economy is possible if we use sustainable energy to ensure access to affordable, reliable energy to each and every one of our citizens."
Built into the Renewable Energy Independent Power Procurement Programme (REIPPP) was an ambition to contribute towards socio-economic and environmentally sustainable growth, and to start and stimulate the renewable industry in South Africa.
This was, and continues to be reflected in the evaluation criteria for bids that ensured that the selection was based 70% on price and 30% on 'other development factors'.
"As of 2019, the REIPPP has attracted R209.4 billion in committed private sector investment, creating some 38,701 jobs years for youth and women from the surrounding communities," says Tshehla.
The development factors have not been restricted to just jobs, with local communities benefiting from over R1 billion spent by IPPs on education by upskilling teachers, providing extra teachers and classrooms, as well as awarding over 600 bursaries to students from disadvantaged communities.
In health, the programme has provided health facilities while contributing to social development through feeding schemes, supporting old age homes and early childhood development.
It would seem that the REIPPP's focus on community is paying off.
"But is this enough," asks Tshehla.
"Can we unlock more opportunities for individuals and communities to become financially self-sustaining? Are we enabling access to jobs and business opportunities? Are we working with communities to truly unlock their potential and understand what more could be done to enable thriving local communities through thriving renewable energy projects?"
This important topic will be discussed at the Solar Power Africa conference in Cape Town in a session entitled "Investing with impact – benefitting society and the underserved".
The panel will include seasoned veterans of the renewables and community development sectors including Thabiso Tenyane, Executive Chairman, Phakwe Group, Jock Brown, Technical Director, Broadreach Energy, Meta Mhlarhi, Co-Founder & Executive Director of Mahlako A Phahla Investments, David Sekgororwana, Senior Industry Development Manager at the Industrial Development Corporation (New Industries SBU).
Exploring the potential impact that industry can have through strategic partnerships, the discussion will consider the approaches the sector should take to leverage the full social and economic benefits of our projects.
Speakers will discuss the success stories of projects they have been involved in as well as how they facilitate investment from private and public sectors and explore the challenges faced.
"As an industry, we need to challenge our thinking and look to truly involve communities in any development or initiatives. This isn't purely a tick box exercise to move towards preferred bidder stage, this can and should deliver seismic changes to the communities in which we operate."
Solar Power Africa takes place at the Cape Town International Convention Centre from 16-18 February 2022. The conference will run over 3 days, and will include 18 sessions and over 70 speakers.