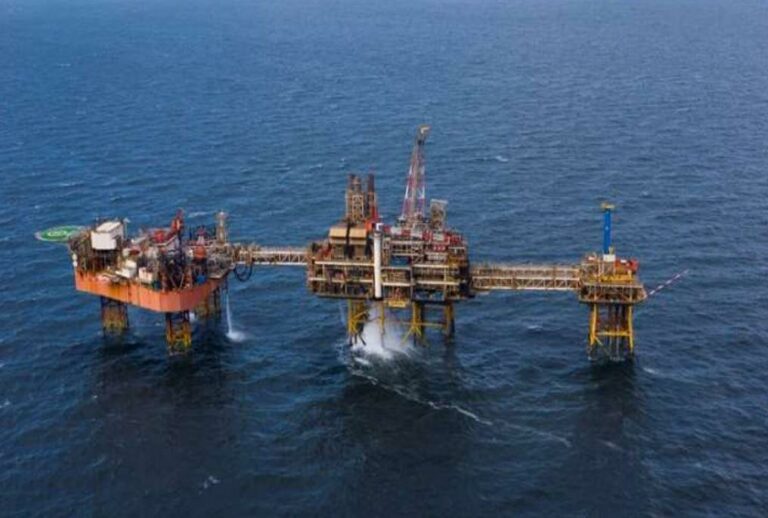 Concerns have been raised for the UK coastline after a 500-barrel oil spill into the East Irish Sea from a pipeline operated by Eni.

The Italian energy giant confirmed that oil was released on Monday from its pipeline between the Conwy and Douglas installations, around 20 miles off the coast of north Wales.
Eni said the pipeline in Liverpool Bay was shut immediately and remains off and that there was no impact to any workers on the installations.
It added that further details are still being confirmed.
Welsh Secretary Simon Hart said any residual oil is not expected to beach on the North Wales coastline.
UK energy minister Greg Hands said aerial surveillance is taking place and teams have been mobilised along the Lancashire coast in case any oil beaches there.
He added that regulator OPRED is working closely with the Maritime and Coastguard Agency "to ensure Eni fulfils its legal obligations".
Others including South Ribble MP Katherine Fletcher described it as "concerning".
Eni said: "An Incident Management Team has been mobilised and is working closely with the relevant authorities and response contractors to understand the situation and minimise any effect to the environment."
The company added that a further statement would be issued as more information becomes available.
The Douglas Complex is a set of three bridge-linked platforms in the East Irish Sea.