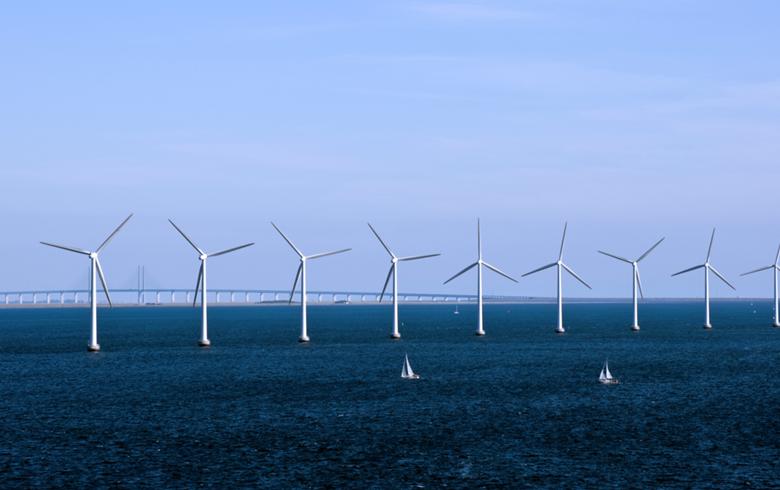 Offshore wind farm near Copenhagen. Author: CGP Grey. License: Creative Commons, Attribution 2.0 Generic
Copenhagen-based renewables developer European Energy A/S has acquired a 50% stake in an offshore wind project with a planned capacity of 160 MW, to be realised in South Denmark.
European Energy has bought the ownership interest in project company Lillebælt Vind A/S from local utility Sønderborg Forsyning. The two parties first announced their interest in jointly developing this scheme last July.
The Lillebælt Vind wind farm is planned to enter into operation in 2027. The two partners are currently considering more options when it comes to turbines sizes for this project, including units with a tip height of up to 242 metres.
"The Lillebælt project is a crucial means to achieving ProjectZero, and we will now put all our efforts into the work getting the wind turbines up and running, and among other things, using the green power to develop a new Power-to-X adventure in Sønderborg Municipality," said Knud Erik Andersen, CEO of European Energy.
Andersen referred to a project of the town council through which it seeks to make Sønderborg Municipality carbon-neutral by 2029.