Projects from 15 Asian countries may apply for the funding.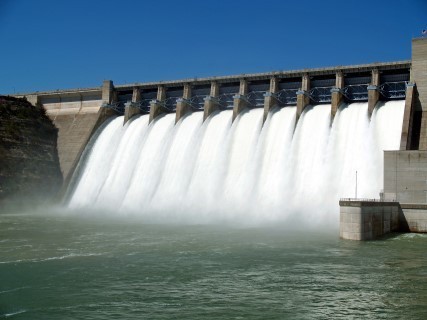 Hydropower project developers and operators from over 40 countries can apply for a sustainability fund backed by the Swiss government, along with the International Hydropower Association (IHA) and the Hydropower Sustainability Council.
In a statement, the IHA said regardless of size and development stage, the project developers and operators can apply for the funding to help conduct independent assessment using an internationally recognised and sector-specific environment, social, and governance (ESG) tool.
The Hydropower Sustainability ESG Gap Analysis Tool (HESG) will assess the performance across twelve topics which include biodiversity, cultural heritage, climate change mitigation and resilience, and water quality, and will be used to gain certification under the Hydropower Sustainability Standard.
Project proposals from the following Asian countries may apply for funding: Afghanistan, Azerbaijan, Bangladesh, Cambodia, Georgia, Indonesia, Kyrgyzstan, Laos, Mongolia, Myanmar, Nepal, Pakistan, Tajikistan, Uzbekistan, and Vietnam.
Other countries were Albania, Algeria, Azerbaijan, Bolivia, Bosnia-Herzegovina, Burundi, Colombia, Democratic Republic of Congo, Egypt, Ethiopia, Eswatini, Ghana, Haiti, Honduras, Kenya, Kosovo, Malawi, Mali, Moldova, Morocco, Mozambique, Nicaragua, North Macedonia, Peru, Rwanda, Serbia, South Africa, Tanzania, Tunisia, Ukraine, Zambia and Zimbabwe.
"The HESG Assessment Fund was established to make sustainability assessments accessible to all hydropower projects," said IHA Head of Sustainability João Costa.
"Our goal is to help hydropower developers in Africa, Asia, Europe and the Americas benchmark and raise their social and environmental performance. I would like to congratulate the previous winners of the HESG grant and encourage projects to apply for the upcoming round of funding," he added.
The hydropower sustainability fund led by the Swiss Government's State Secretariat for Economic Affairs, is now on its fourth round of funding. It has recently awarded six grants in six countries in Africa and South America.