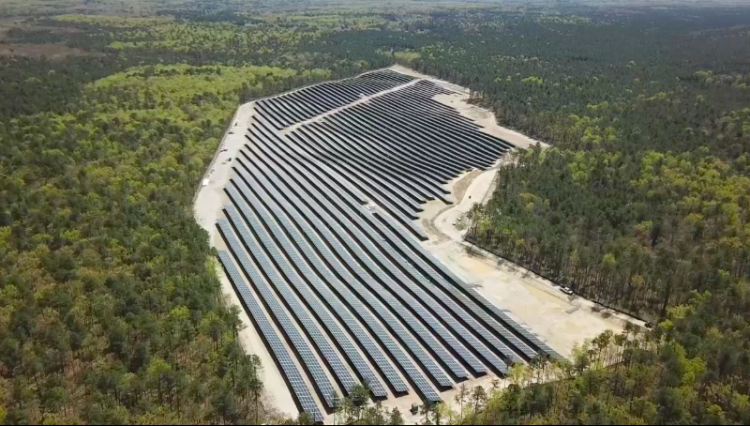 KDC Solar has completed a 23.5MW PV project that is set to power most of Six Flags Great Adventure theme park in Jackson, New Jersey.
The project ranks as New Jersey's largest net-metered solar project and sets Six Flags Great Adventure apart as one of the world's first solar-powered theme parks.
The installation will feature 11MW worth of solar carports spread over three parking lots, 12.5MW of ground-mounted PV generation located on 16 hectares of land near the park and a net metering system that allows Six Flags to generate its own clean energy and export power into the grid to serve nearby homes and businesses.
The Jackson theme park recycles more than 60% of its annual waste, including manure, paper, plastic, wood and mixed garbage. In addition, it has been converting to recycled furniture products, such as tables and park benches comprised of recycled plastic. The theme park eliminated the use of paper towels in favor of energy-efficient hand dryers and is firmly committed to other energy-saving programs.
Six Flags Great Adventure Park President John Winkler said: "This is a thrilling day for our company. This project represents a giant step toward becoming a net-zero carbon facility. Clean energy is right for the environment and our future, and we look forward to decades of environmental stewardship with our partner, KDC Solar."
President and CEO of KDC Solar Alan Epstein added: "Six Flags demonstrated its unwavering commitment to clean, solar power by its steadfast partnership with us throughout this process. This groundbreaking project perfectly aligns with both Governor Murphy and the New Jersey Senate and Assembly's support of renewable solar energy. We look forward to a long, continued partnership with Six Flags Great Adventure."