French energy major TotalEnergies saw its quarterly profit soar at the end of last year while returning to the black on a year-over-year basis driven by higher oil and gas prices.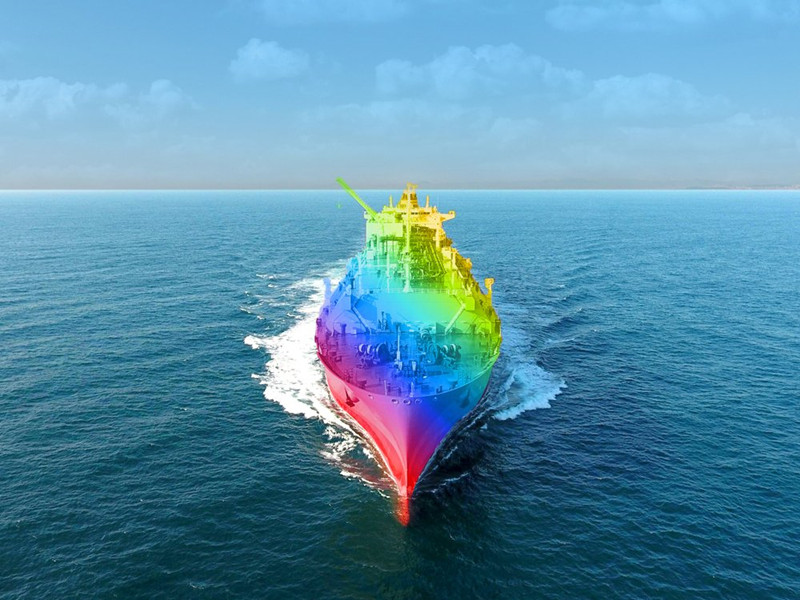 TotalEnergies on Thursday posted a net profit of $5.8 billion in 4Q 2021 and $16 billion for the full year 2021. This compares to a profit of $891 million in 4Q 2020 and a loss of over $7.2 billion in 2020.
Earlier this week, energy giant BP posted a profit of $12.8 billion for the full year 2021 while Shell's adjusted earnings rose to $19.3 billion. Earlier, U.S. rivals ExxonMobil and Chevron booked 2021 earnings of $23 billion and $15.6 billion, respectively.
TotalEnergies' Exploration & Production business benefited from higher oil and gas prices with adjusted net operating income of $10.4 billion and was a strong contributor to the company's net cash flow with $12.2 billion.
Namely, in 2021, the company generated cash flow of $30.7 billion, up $13 billion compared to 2020.
In line with its strategy to invest in low-cost and low-emission projects, TotalEnergies increased its presence in Brazil by entering the Atapu and Sépia giant fields, launched the Lake Albert Resource Development Project in Uganda, while divesting interests in mature assets in Angola as well as various non-operated permits in Gabon and a minority stake in the Greater Laggan area in the UK.
The company maintained capital discipline with net investments of $13.3 billion, of which 25 per cent was in Renewables & Electricity.
TotalEnergies Chief Executive Officer, Patrick Pouyanné, commented: "In the fourth quarter oil prices continued to rise, up 9 per cent compared to the previous quarter, while gas prices in Europe and Asia, driven by increasing demand, hit all-time highs above $30/Mbtu and sent European power prices to record levels.
"In this context, TotalEnergies' multi-energy model demonstrated its ability to take full advantage of the very favorable environment, particularly in the LNG and electricity sectors, with adjusted net income of $6.8 billion and cash flow (DACF) of $9.8 billion."
Hydrocarbon production was 2,852 thousand barrels of oil equivalent per day (kboe/d) in the fourth quarter 2021, stable compared to a year ago quarter. In 2021, hydrocarbon production was 2,819 kboe/d, down 2 per cent year-on-year.
Hydrocarbon production for LNG increased 6 per cent year-on-year in the fourth quarter 2021, due to the impact of unplanned maintenance on fourth quarter 2020 production. Full-year 2021 was stable compared to 2020.
Gross installed renewable power generation capacity grew to 10.3 GW at the end of the fourth quarter 2021, up 800 MW, notably thanks to continued increase in start-ups in India and the commissioning of the Dunkirk battery-powered storage site in France.
Project start-ups to boost output in 2022
Looking ahead, TotalEnergies anticipates 2022 hydrocarbon production growth of around 2 per cent, driven by the start-ups of Mero 1 in Brazil and lkike in Nigeria, the entry into the Atapu and Sepia PSCs in Brazil effective May 2022 but impacted by the sales of mature assets completed in 2021 as well as the exit from Myanmar effective July 2022.
Continuing the momentum that has been underway for several years, TotalEnergies is implementing its strategy of integrated growth in LNG, which will generate structural cash flow growth of $1 billion in 2022.
In addition, given the evolution of oil and gas prices in recent months and the lag effect on price formulas, TotalEnergies anticipates that its average LNG selling price should remain at a high level of at least $12/Mbtu in the first half of 2022.
Its cash flow allocation priorities for the year include investing in profitable projects to implement its transformation strategy, linking dividend growth to structural cash flow growth, maintaining a strong balance sheet and a long-term debt rating with a minimum "A" level by anchoring gearing below 20 per cent, and allocating a share of the surplus cash flow from high hydrocarbon prices to share buybacks.
To remind, TotalEnergies also revealed on Thursday it is withdrawing from its operated North Platte project located in the deepwater Gulf of Mexico to focus on better opportunities to allocate its capital.