Corporates bought 24% more renewable energy capacity in 2021 compared to 2020, according to a new report released by BloombergNEF.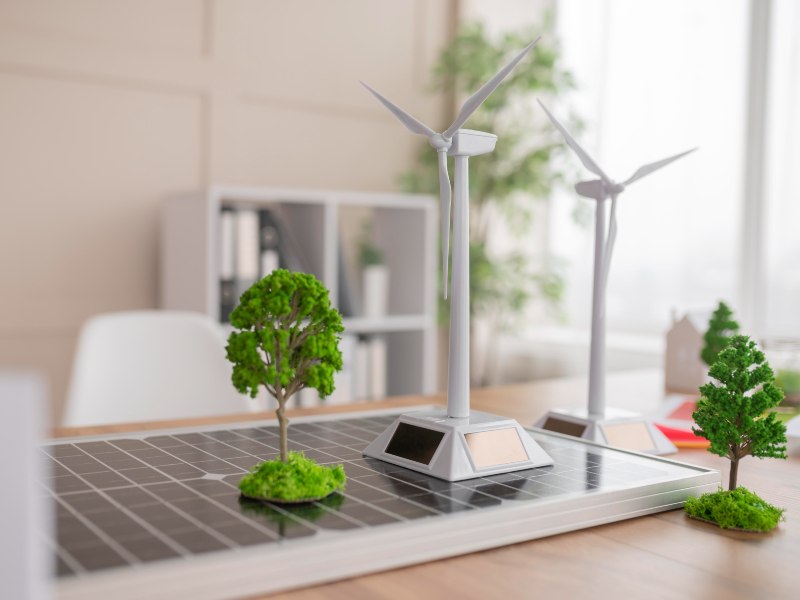 The study, IH 2022 Corporate Energy Market Outlook, states that corporates bought a record 31.1GW of renewable energy capacity in 2021 up from 25.1GW in the previous year.
The capacity was bought through power purchase agreements, with 137 corporations in 32 different countries signing the deals.
Corporates in the Americas bought 20.3GW (65% of all deals signed) whilst those in Europe acquired 8.7GW and in Asia, 2GW.
Renewables capacity bought by global corporates in 2021 accounts for more than 10% of all clean energy capacity additions made during the year.
The major driving force behind the increase in capacity acquisition is the need to achieve sustainability goals. Some 67 companies set a RE100 target in 2021, pledging to offset 100% of their electricity demand with clean energy, bringing the campaign to 355 members across 25 countries.
Kyle Harrison, Head of Sustainability Research at BNEF, said: "It is no longer a matter of whether corporate clean energy procurement will grow each year, it's a matter of how much. More corporations are making new sustainability commitments, costs for renewables are plummeting and regulators around the world are slowly coming around to the fact that clean energy might be a silver bullet in the decarbonisation of the private sector."
Amongst the buyers, technology firms acquired more capacity companies in other sectors with Amazon leading after acquiring 6.2GW in capacity by signing 44 PPAs in nine countries, according to the study.
This means Amazon now has a 13.9GW portfolio of clean capacity acquired via PPAs, which makes the company the 12th largest renewable energy firm globally ahead of utility EDF.
Microsoft and Meta acquired 8.9GW and 8GW of clean capacity in 2021, respectively.
Helen Dewhurst, Senior Associate at BNEF, added: "The clean energy portfolios of big tech companies now rival those of the world's biggest utilities. Big tech faces mounting pressure from investors to decarbonize and this is reflected in the steep increase in clean energy volumes purchased. The PPAs inked in previous years pale in comparison to the portfolios announced in 2021."
Amongst the developers, US utility AES sold more deals than any other with just below 3GW of capacity being sold in 2021 followed by ENGIE, which sold 2.1GW and Orsted which sold 1.3GW. Vattenfall sold 0.8GW and NextEra sold 0.7GW.