The Interstate Renewable Energy Council (IREC) announced it has selected Maricao, Puerto Rico, to develop a solar + storage microgrid through the Puerto Rican Solar Business Accelerator (PRSBA), providing clean and affordable energy while enhancing local resilience to natural disasters.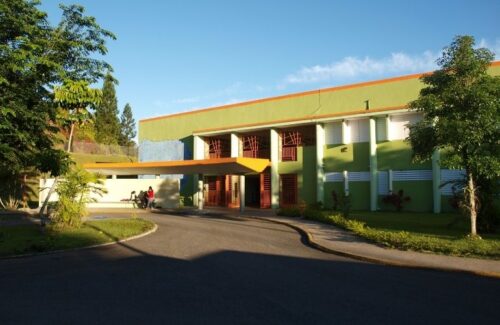 One of the smallest municipalities in Puerto Rico, Maricao competed with 12 communities for the microgrid project, which will include approximately 75 kW in solar photovoltaic installations. The project will be located in the town center and benefit diverse community facilities including health care providers, banks and other businesses that provide service to a population of about 5,430, creating a reliable and zero-emission energy system in an area that experiences daily power outages.
IREC will lead the support for Maricao in all phases of the microgrid project, with engineering and technical support from the University of Puerto Rico — Mayagüez and in partnership with local nonprofit Monte Azul Foundation. Funded by the U.S. Economic Development Administration and co-led by IREC and Pathstone Corporation, the PRSBA is helping transform Puerto Rico's energy system through solar workforce development, expanded finance options, and technical assistance to solar businesses.
"We are particularly enthusiastic about working with Maricao to achieve energy resiliency for their business sector. In this project we can tie community development with energy justice and resiliency to provide Maricao, one of the most isolated municipalities in Puerto Rico, an equal opportunity for a dependable and affordable energy infrastructure. This is a project that does justice to the current population of Maricao and brings with it the possibility of economic development for future populations," said Carlos Alberto Velázquez López, the program director for IREC in Puerto Rico.
Monte Azul submitted the application for the project and led community organizing efforts along with the municipal government, small business owners and residents. Monte Azul focuses on sustainable economic development in Puerto Rico's rural areas by promoting a robust and equitable food system and energy justice. Monte Azul creates sustainable communities through its programming which includes agricultural workforce training, decentralizing energy production through supporting the development of solar microgrids, and promotion of widespread renewable energy adoption via community outreach and events.
"This is a game-changer for Maricao," said Andrew Hermann, executive director of Monte Azul Foundation. "The town will benefit significantly from a sustainable energy source. It is a step in the right direction toward resilient energy and energy justice. The microgrid will increase the reliability of energy, which will enhance quality of life. The project will also reduce power outages and the cost of electricity for small business owners in town, creating a positive ripple effect in the local economy of Maricao."
Maricao is the second community to be selected to develop a solar microgrid under this program. Castañer, located in the Cordillera Central in Puerto Rico, was the first.
Maricao is an underserved, rural municipality of 5,430 people located in the southwest mountains of Puerto Rico, where 64.5% of people live below the federal poverty line. Historically a coffee growing community, Maricao has suffered from significant population loss due to a declining economy, lack of government incentives for agricultural jobs and geographic isolation.
The new microgrid will build on other bold efforts to expand solar energy and local resilience in Maricao. Monte Azul recently announced a new initiative, Maricao Verde 2027, which aims to move Maricao's energy production to 100% renewable sources by 2027 through a rapid expansion of the solar microgrid and promoting residential solar installation. Maricao is also working toward designation under SolSmart, a program led by IREC that helps local governments encourage solar energy growth.
Monte Azul is planning a Solar Fair on Earth Day, April 22, 2022, to commemorate the announcement of the solar microgrid and create a space for community members to learn and design a solar panel system that fits their needs.