Saudi-based ACWA Power and the Azerbaijani Ministry of Energy have held a ground breaking ceremony for a 240MW wind power plant, representing an investment of SR1.1 billion ($300 million).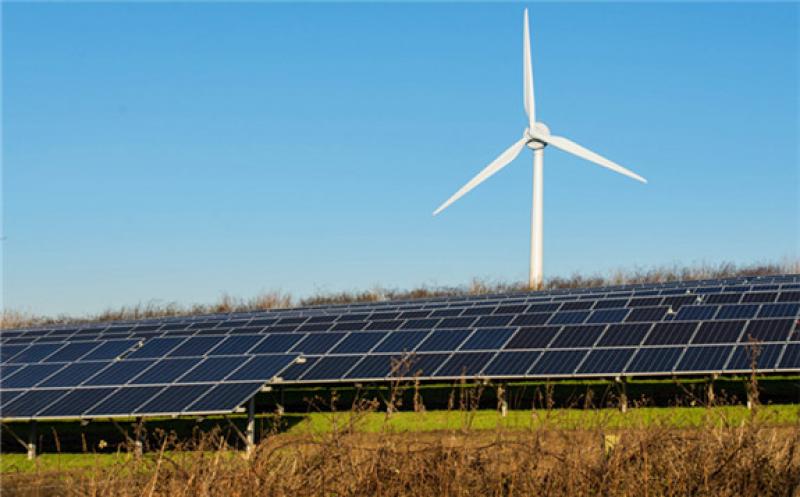 The ceremony follows the signing of power purchase, investment and transfer agreements according to an independent power generation project model.
The project represents the first and largest foreign investment made in Azerbaijan's renewable energy sector to date.
ACWA Power said it will contribute to the country's target to generate 30 percent of its energy through renewables. By Q4 2023, the project will contribute an estimated 3.7 percent of energy to Azerbaijan's total national grid capacity, powering 300,000 households while offsetting 400,000 tonnes of emissions.
Prince Abdulaziz Bin Salman Bin Abdulaziz Al Saud, Saudi Minister of Energy, said that the wind project reflects the strategic partnership between Saudi Arabia and the Republic of Azerbaijan in various fields, especially the energy sector.
He added that the project is a "building block" in the countries' bilateral relations, and reflects the commitment of both to enhance the utilisation of numerous energy fields, especially renewable energy.
Parviz Shahbazov, Minister of Energy of the Republic of Azerbaijan, said: "We are pleased to see that private companies from outside Azerbaijan invest in our country. These investments leverage global expertise by sharing international best practice, support human capital development and enable knowledge transfer into the country.
"The integration of local suppliers and subcontractors in the development of this remarkable project will elevate national competency in green projects and equip our workforce with the expertise needed to compete with international players."
Mohammad Abunayyan, chairman of ACWA Power, said: "Ground breaking on the first and largest foreign investment in Azerbaijan's renewable power sector is one of our most noteworthy accomplishments and a testament that we have succeeded despite the challenges imposed by the pandemic globally.
"We are confident that our partnerships with reputable international investors in this pioneering project will ensure its implementation at an accelerated pace."
ACWA Power employs about 3,500 people and is currently present in 13 countries in the Middle East, Africa, Central Asia and Southeast Asia.
ACWA Power's portfolio includes 66 assets with an investment value of SR252 billion, producing 42.8GW of power and 6.4 million cubic metres per day of desalinated water.