The list of priority infrastructure projects of the Government of Montenegro includes nine energy projects, estimated at EUR 1.2 billion in total, and seven in the environmental protection sector, worth an overall EUR 332 million.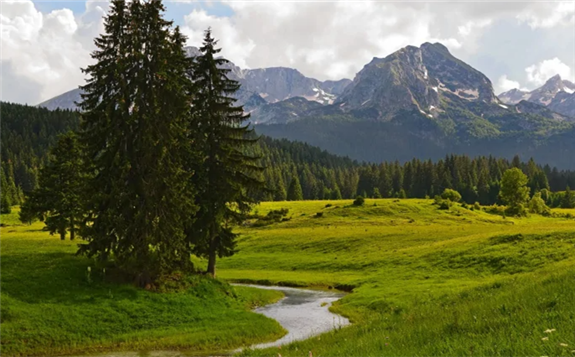 The updated list of priority infrastructure projects, introduced in 2018, contains 152 projects with a total value of more than EUR 6.3 billion. Projects also apply to transport, communal infrastructure, education, health, culture, sports, digitalization.
They should be financed by the state budget, state-owned companies, loans, European Union grants, and public-private partnerships. Their strategic importance for the country ranks the projects.
The most important energy project is the use of hydro potential and water management of seven rivers
In the energy sector, the most valuable project is the construction of hydropower plants on the Morača river, estimated at EUR 510 million. There is also the construction of the EUR 185 million HPP Komarnica, a project in the advanced implementation phase compared to the power plants on Morača.
The feasibility of the ecological reconstruction of the Pljevlja thermal power plant, with the heating system of the city of Pljevlja, is still discussed. Still, it is on the list of priorities.
The use of hydropower and water management of the rivers the Drina, Piva, Tara, Ćehotina, Lima, Ibar, and Morača is estimated at EUR 14 million. However, it tops the energy sector list in terms of strategic importance.
The Ionian-Adriatic gas pipeline is also one of the priorities
When it comes to the electricity transmission system, the list includes three projects: the Montenegrin part of the Trans-Balkan Corridor, an investment of EUR 127 million, the EUR 48 million improvements of the quality of supply to tourist regions, and the 35 kV transmission line Andrijevica-Gusinje, valued at EUR 1.8 million.
An investment of EUR 109 million is planned to improve energy efficiency in public buildings.
The Ionian-Adriatic Gas Pipeline (IAP) is ranked third on the list. It should provide Montenegro with natural gas supplies. Of note, two weeks ago, the state-owned power utility Elektroprivreda Crne Gore (EPCG) announced its plan to build gas power plants.
The following environmental protection projects are on the list:
Improvement of water supply in Montenegro – EUR 123 million
Improvement of wastewater management system (Nikšić, Podgorica, Bijelo polje, Plav, Rožaje, Ulcinjma, Cetinje, Kolašin, Mojkovac, Žabljak, Andrijevica, Petnjica) – EUR 151 million
Waste management (Bar, Rožaje, Kolašin, Berane, Cetinje, Plužine, Mojkovac, Pljevlja, Herceg Novi, Šavnik, Plav) – EUR 26 million
Nature protection – EUR 400,000
Flood protection – EUR 15 million
Civil protection – EUR 1.2 million
Water supply and wastewater management (Kotor) – EUR 14 million.