Iberdrola-owned ScottishPower has been awarded the seabed rights to develop three new offshore wind farms off the coast of Scotland totalling 7GW as part of Crown Estate Scotland's ScotWind leasing round.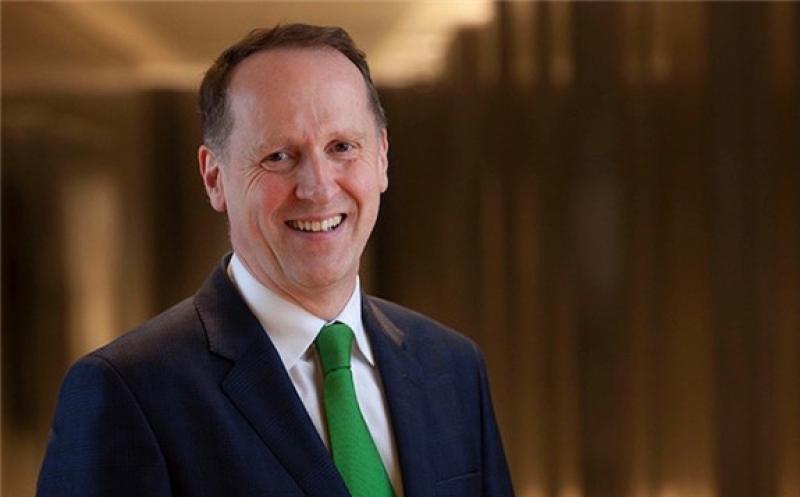 The awards include two floating projects – 3GW MarramWind off the north-east coast and 2MW CampionWind off the east coast – to be developed jointly with Shell.
The third project is the 2GW MachairWind fixed-bottom development off the coast of Islay, which ScottishPower will develop on its own.
Online supply chain registration portals for all three projects are now live, giving organisations the chance to get involved in working with ScottishPower and Shell.
The trio of wind farms will more than treble ScottishPower's existing offshore wind pipeline to 10.1GW from 3.1GW.
Globally Iberdrola now has over 35GW of operational capacity, pipeline, and early-stage developments in offshore wind, the company said.
ScottishPower chief executive Keith Anderson (pictured) said: "It's absolutely brilliant to get the green light to develop new floating technology in partnership with Shell, while expanding our renewables presence in Argyll and Bute into the offshore industry.
"Offshore wind is set to become the backbone of the UK's energy mix and will do the heavy lifting as we ramp up the production of clean electricity on the journey to Net Zero.
"Our ScotWind projects will play a massive part in that and make the best use of our fantastic natural resources to help power the UK's transition from fossil fuels to renewables and a better future, quicker.
"They will also deliver investment, support jobs and boost supply chains – particularly in areas like the north-east that play a key role in the energy sector – opening up immense opportunities for businesses and institutions across the country.
"This is a pivotal moment that will reinforce the UK's position as the global leader in offshore wind and boost the UK economy, with ScottishPower right at the heart of that transformation.
"We look forward to working with Shell and our supply chain partners to make that happen – come and talk to us now."
Iberdrola chairman and chief executive Ignacio Galan, said: "Offshore wind is essential for a Net Zero world as it delivers large volumes of clean energy at competitive prices, as well as boosting industrial development and creating significant employment.
"Iberdrola is a global leader in offshore, with investments of more than €5.5bn already delivered in the UK, Europe and the US.
"By 2030, we aim to invest €30bn delivering projects in existing markets, as well as new markets, such as Asia.
"The UK is where our first offshore projects were built, and it is home to our global centre of excellence.
"In total, €3bn of investment has been made in UK offshore, delivering 1000MW of capacity. The ScotWind award increases our pipeline to 10,000MW, which could see investment of €30bn euros, and demonstrates our commitment to Scotland and the UK.
"The significant investment opportunities for this technology is also encouraging new partnerships, such as the one we have created with Shell.
"This builds on other partnerships we have developed globally with companies such as Total and Macquarie."