The Heysham 2 and Torness advanced gas-cooled reactor (AGR) nuclear power stations in the UK are to stop generating electricity in 2028 - two years earlier than previously planned - operator EDF Energy has announced.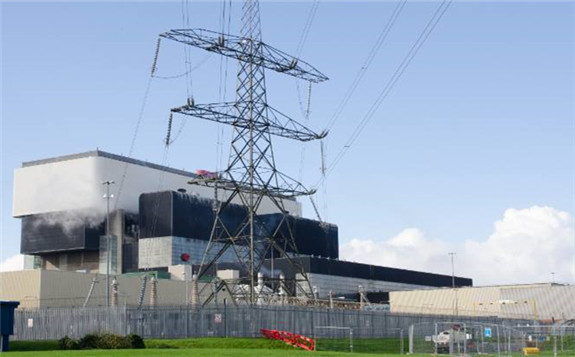 The two sites came online in 1988 and were initially expected to have an operating life of between 25 and 30 years but in 2016 had their lifespans extended to 2030.
EDF said that since that decision in 2016 "modelling and operational experience from other sites have given EDF a clearer picture of lifetime expectations for the AGR fleet as the stations age."
On Friday another EDF-operated AGR - Hunterston B's Reactor 4 - closed after 45 years. Hunterston's Reactor 3 and Reactor 4 came into service about 12 years before Heysham 2 and Torness. The Hunterston reactors were taken offline in 2018 after cracks in their graphite cores were discovered during routine inspections. They were given approval to restart in 2020 but were taken offline again in 2021 for further inspections of their cores, with the UK's Office for Nuclear Regulation then giving them approval to be switched back on for about six months of operation each.
All seven of the UK's advanced gas-cooled reactors are expected to end their operational lives this decade.
EDF's chief nuclear officer, Paul Morton, said: "Investment in the stations mean Heysham 2 and Torness are already operating beyond their expected 25-30 year generating lives and are two of the most productive of EDF's fleet of nuclear power stations."
He said that since Heysham 2, in Lancashire in northwest England, and Torness, in East Lothian in Scotland, started generating electricity in 1988 the two power stations had produced enough energy to power every home in the UK for five years.
Once the power stations stop producing electricity they will move on to being prepared for defueling, where fuel is removed from the reactors - a process which is expected to take three years, before the decommissioning process continues.
The two nuclear power stations each employ about 500 staff and 250 contractors, EDF said.
The expected end of generation date for Heysham 1 and Hartlepool - which started to generate electricity in 1983 - will remain 31 March 2024.
EDF said that all of these dates depend on a range of factors including future inspections.