SK Innovation announced that it would invest US$30 million in Solid Power in order to develop all-solid-state batteries together.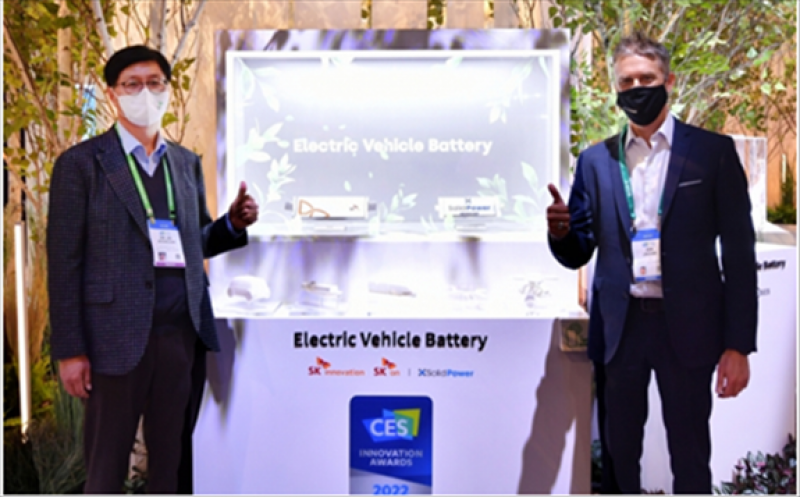 According to their agreement, their first development target is an all-solid-state battery in which NCM cathode and silicon anode materials are applied to a lithium-ion battery. They are aiming to reach an energy density of at least 930 Wh/L by developing it.
The target can be regarded as a 33 percent improvement given that an ordinary lithium-ion battery has an energy density of 700 Wh/L or so. In other words, with the development, a fully charged electric vehicle can cover a distance of 930 km instead of 700 km.
The two companies are planning to save time and cost by utilizing their existing lithium-ion battery manufacturing facilities. Solid Power is currently producing prototypes and solid electrolytes at its HQ in Louisville, Colorado. It is planning to build additional solid electrolyte production facilities in Thornton.