Solar, wind and battery storage will account for most of the new US generating capacity over the next two years as project developers try to take advantage of key federal tax incentives, according to the US Energy Information Administration (EIA).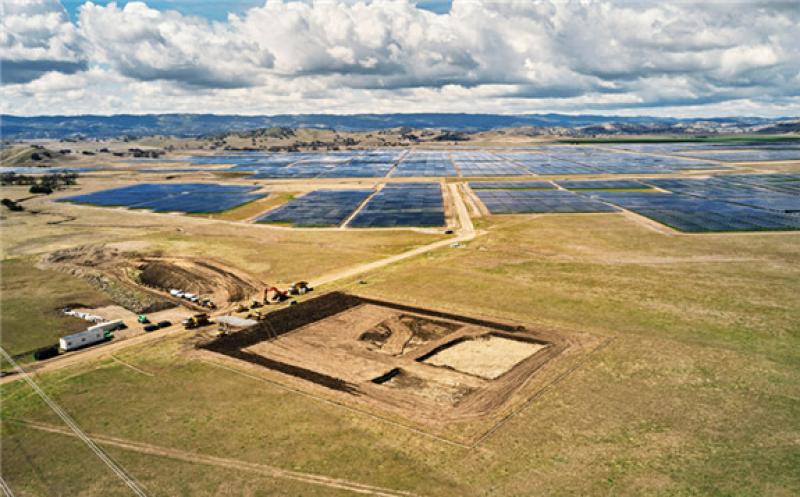 Utility-scale solar projects will make up 49pc of the new capacity in 2022-23, or 38.3GW out of a projected 78.3GW total, EIA said in its latest Electric Monthly Update. That includes 21GW next year and more than 16GW in 2023, EIA said.
The agency projects that the US will add 11GW of new wind capacity over the next two years and 10.3GW of battery storage, along with 16.1GW of natural gas and 2GW from other sources such as biomass, geothermal and hydroelectric. EIA does not expect any new coal-fired capacity to be built in 2022 or 2023.
If the projects pan out, that would continue the trend of the past two years in which solar has been the leading source of new generation capacity. The US in 2020 added about 10.4GW of new solar and 7.2GW of gas, according to EIA data, with 16.3GW of solar planned for 2021 and 6.3GW of gas-fired capacity.
The build out new solar is likely to continue because of falling technology costs and the 2020 extension of the federal investment tax credit for such projects. For solar, the ITC is a 26pc tax credit through 2022, stepping down to 22pc in 2023 and then plateauing at 10pc for utility-scale projects thereafter.
Key drivers for energy storage include declining costs and favorable economics when paired with wind or solar projects, EIA said. Such projects in certain cases, usually when charged by renewables, can also claim the ITC.
More than half of projected new solar and storage capacity will be added in three states, the agency predicted. California and Texas are projected to get 11GW and 10GW, respectively, followed by New York with 4GW.
The projected 11GW of new wind capacity over two years would be a considerable decrease from the 14.2GW installed in 2020 and 12.2GW estimated for 2021, according to EIA data. EIA did not provide a reason for the predicted slowdown in future years, but rising commodity costs and the Covid-19 pandemic have pushed back work on a number of onshore wind projects.