Australian independent Woodside Petroleum will participate in a study into the feasibility of long-term, sustainable liquid hydrogen (LH2) exports from Western Australia (WA) to Singapore and potentially Japan.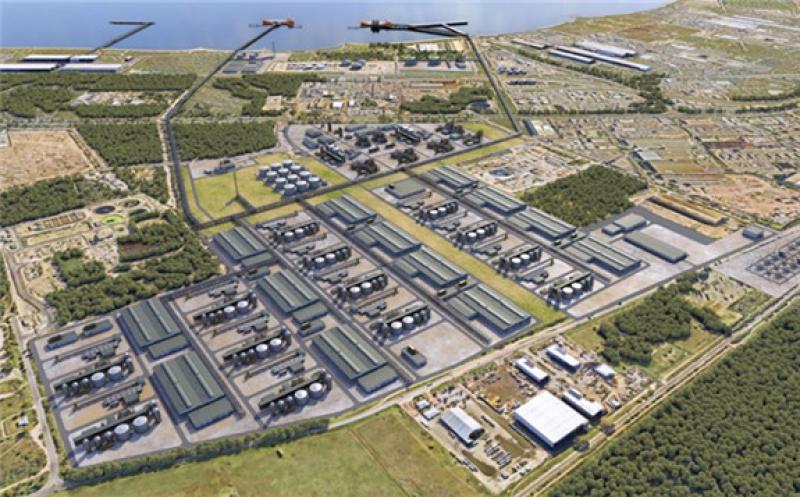 The agreement follows Woodside's plans to develop the H2Perth hydrogen facility in Kwinana, south of Perth in WA.
The study is expected to continue until mid-2022, at which point the study partners will decide on the next phase of their collaboration, Woodside said today. The proposal to export hydrogen to Singapore supports its 2030 green plan, which includes an ambition to plant more trees in the island state over the next 10 years.
"As the nation's sole piped town gas provider for more than 870,000 homes and businesses, decarbonising town gas is central to City Energy's business strategy," said Perry Ong, chief executive officer of Singapore utility City Energy, one of the study partners.
The other partners are Singapore data storage operator Keppel Data Centres and Japanese utility Osaka Gas. The study partners' initial agreement is in line with Woodside's strategy to develop a diversified portfolio of energy products, Woodside chief executive officer Meg O'Neill said.
Woodside has announced a string of hydrogen-related projects this year. The firm said earlier this month that it plans to spend $5bn on new energy projects by 2030 as part of its energy transition to lower greenhouse gas-intensive fuels.
The Perth-based firm is already involved in a joint venture to export hydrogen from Australia to Japan through the H2TAS hydrogen venture at Bell Bay on the island state of Tasmania. Japan's state-controlled energy agency Jogmec, trading house Marubeni and utilities Hokuriku Electric Power and Kansai Electric Power signed a contract with Woodside in July for feasibility studies to build a blue and green ammonia supply chain from Australia to Japan.