Australia and South Korea will work together on developing low emissions energy technology and have also signed a pact on critical minerals used to produce low emissions energy technology such as wind turbines, solar photovoltaic and batteries.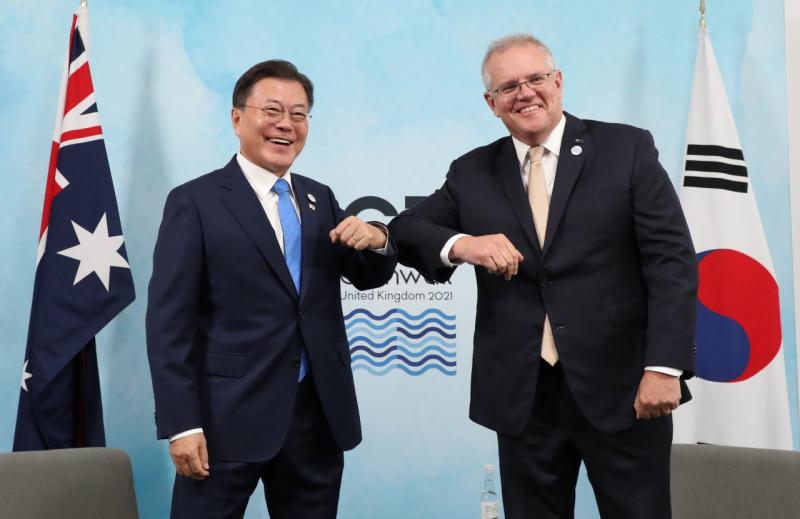 Many of these minerals are extracted in Australia, and South Korea is a manufacturer of solar panels and batteries.
Both countries will each commit A$50mn ($35.8mn) to the new partnership, Australian prime minister Scott Morrison said in a statement. The new critical minerals partnership between Australia and South Korea complemented the clean energy technology cooperation between the two countries, Morrison said.
"Australia and particularly Western Australia has significant reserves of the critical minerals that will be essential to future technologies not just in energy but across a range of industries," he said.
The agreement between the two governments follow a similar pact made last month between the two trading partners when that they agreed to work together on technology to increase the use of hydrogen produced from renewable sources. Australia plans to develop a hydrogen export industry with South Korea as an important export market.
There have been joint ventures between Australian and South Korean firms about the supply of hydrogen, including Queensland's Townsville port deal with South Korean mining group Korea Zinc to export to South Korea 120,000t of green hydrogen produced from renewable sources. Australian independent Woodside Petroleum has joined a consortium of South Korean firms to set up HyStation, which aims to build and operate hydrogen refuelling stations to service public buses in South Korea.
South Korea is Australia's fourth-largest trading partner and a significant buyer of Australian LNG, thermal and coking coal exports and iron ore. South Korea at the Cop 26 meeting agreed to cut methane emissions by 30pc by 2030 from 2020 levels as part of a global methane pledge, which Australia will not sign. South Korea will also deepen its GHG emission cuts by 2030, to a 40pc reduction from 26pc.
South Korea is expected to be home to the largest hydrogen demand growth markets in the Asia-Pacific as it has set out ambitious targets and strategies for hydrogen and ammonia use in fuel cell vehicles and power generation in its latest energy plans, according to a report by global credit ratings agency Fitch.