London-listed investment firm Aquila European Renewables Income Fund plc (LON:AERS), or AERIF, said today that its 400-MW The Rock wind farm in Norway is close to being commissioned, while its 100%-owned solar farm in Portugal racked up additional power purchase agreements (PPAs).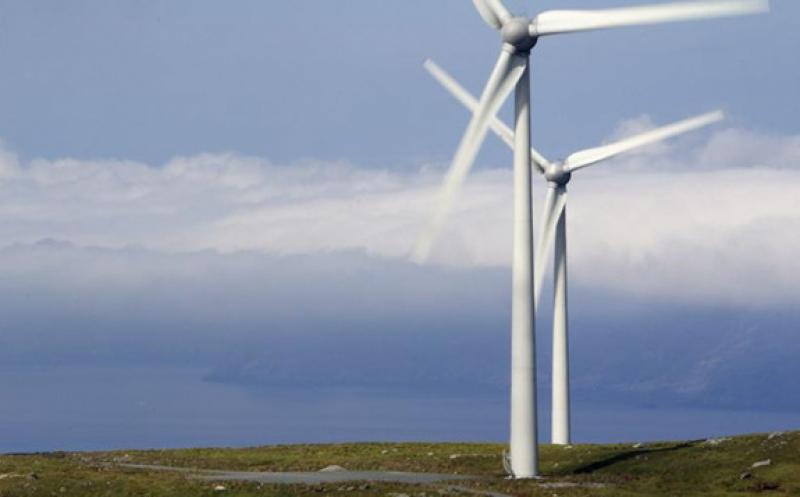 In today's update to the market, AERIF said that The Rock's 72 wind turbines had been fully erected. Most of the machines had already been energised, while the rest of them will follow suit by the end of December 2021.

Subscribe for Renewables Now's Corporate PPA Newsletter here for free!

The wind farm's commercial operation date (COD) is now seen in the first quarter of 2022, delayed from the fourth quarter of 2021 largely on stronger winds that slowed down the installation and effects of the COVID-19 pandemic, AERIF said.

The Rock wind farm is expected to generate some 1.3 TWh per year, once fully up and running. Most of its output will be delivered to an aluminium plant run by US company Alcoa Corp (NYSE:AA) in Norway under a 15-year PPA.

AERIF also announced that its investment adviser Aquila Capital Investmentgesellschaft mbH had negotiated additional PPAs for the operational Benfica III solar farm in Portugal at "very attractive prices". Prices in the new PPAs are 93% to 122% higher compared to the existing PPAs in place, according to AERIF.

The new PPAs are structured under the pay-as-produced model and have a term of three years, whereas existing PPAs have a five-year tenor.

"The additional PPAs increase Benfica III total P50 production coverage from 52% to approximately 85%," AERIF said.