President Joe Biden's administration has all but ruled out the idea of pursuing a ban on crude exports, following an outcry from the oil industry and its allies in Congress.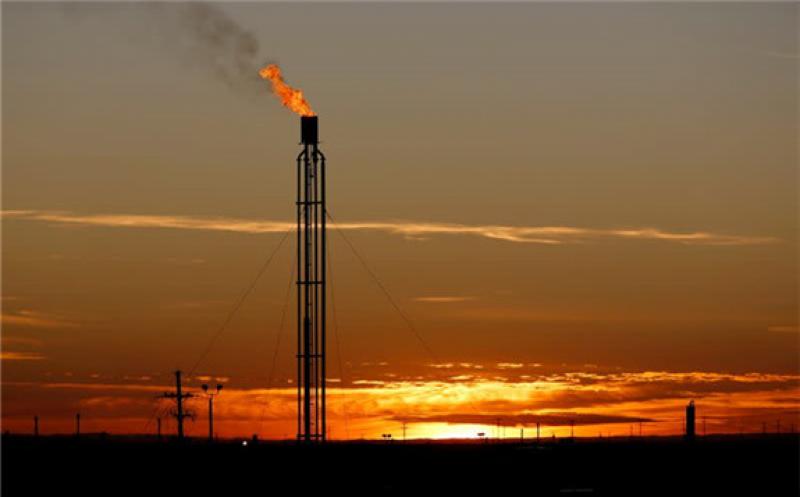 The administration never confirmed it was seriously considering a crude export ban, an idea that 11 Democrats in the US Senate endorsed last month as a way to address "soaring" gasoline prices. But the administration waited until today — after retail gasoline prices have started to ease — to say in its starkest terms yet that a crude export ban is not in the mix of policies it is considering.
"The president, in our focus on energy markets, has made clear to the team that all options should be on the table," White House National Economic Council director Brian Deese said today when asked about a crude export ban. "But that specific issue is not one that we are currently focused on."
Biden has existing authority to ban or restrict crude exports for up to a year, under the bipartisan 2015 law that lifted US crude export restrictions first imposed after the Arab oil embargo in the 1970s. To justify a ban, Biden would have to declare a national emergency or show that crude exports were causing an oil supply shortage.
US crude exports averaged 2.8mn b/d in the four weeks ending on 3 December, US Energy Information Administration (EIA) data show. The US largely exports light sweet crude but has been a net crude importer for nearly 80 years. Net crude imports last year averaged 2.7mn b/d, according to EIA data.
Oil industry officials and independent analysts say a US crude export ban would be unlikely to offer relief to drivers and might even backfire, since US gasoline prices track prices on the global market that would be sensitive to a sudden loss of supply. Critics also say it would be difficult for domestic refiners to handle a sudden influx of light sweet crude as a result of an export ban.
US deputy energy secretary David Turk last week said the administration was well aware of the oil market dynamics and had held "lots of internal discussions" on the issue, while also meeting with members of Congress who supported an export ban. The US Energy Department has "phenomenal analysts" who were compiling information on the issue for decision-making that would ultimately come from Biden.
It remains unclear when the administration chose to effectively take a crude export ban off the table. But a recent drop in retail gasoline prices has offered the White House some relief, after months of struggling to control inflation driven in large part by gasoline prices climbing to a monthly seven-year high of $3.40/USG in November.
"Nationally, prices are down 7 cents and falling," Biden said on Twitter. "We are making progress, and we are going to keep at it."
Oil industry groups in recent weeks have pushed back on the idea of restricting crude exports. A bipartisan group of eight lawmakers from the US House of Representatives urged Biden against considering an export ban, which they said would pose a threat to thousands of jobs, discourage oil production and create "costly inefficiencies" in refining.
US natural gas producers are seeking similar assurances from the administration against restricting exports. Industrial manufacturers have blamed a run-up in natural gas prices this year on a surge of US LNG exports, which hit a record high of 12.6 Bcf/d on 26 November. Nymex Henry Hub prompt-month futures climbed to a 13-year high of $6.31/mmBtu on 5 October but then dropped to $3.82/mmBtu on 8 December in response to above-normal temperatures so far this winter heating season.
US senator Elizabeth Warren (D-Massachusetts) last month wrote 11 major gas producers raising concerns that "corporate greed" and a surge in exports were responsible for higher prices that were making it more expensive for families to heat their homes. That letter triggered concern from industry about the prospect of restrictions, although US energy secretary Jennifer Granholm has previously cited the importance of LNG exports to allies.
US independent EQT chief executive Toby Rice, in a response to Warren's letter on 7 December, said domestic natural gas prices were still below 20-year averages, and he defended the merits of LNG exports, which he said were helping other countries replace coal with lower-emitting natural gas.
"What we definitely should not do is restrict US LNG," he said. "If we do so, and the result is a reversion to coal, we forfeit the significant environmental benefits already afforded to the world by US LNG."