Driven by global zero emissions targets and Thailand's ambitions to gradually phase out fossil fuel cars, Chinese automakers are trying to shake a market that has long been dominated by Japanese players, by promoting pure electric vehicles (EVs).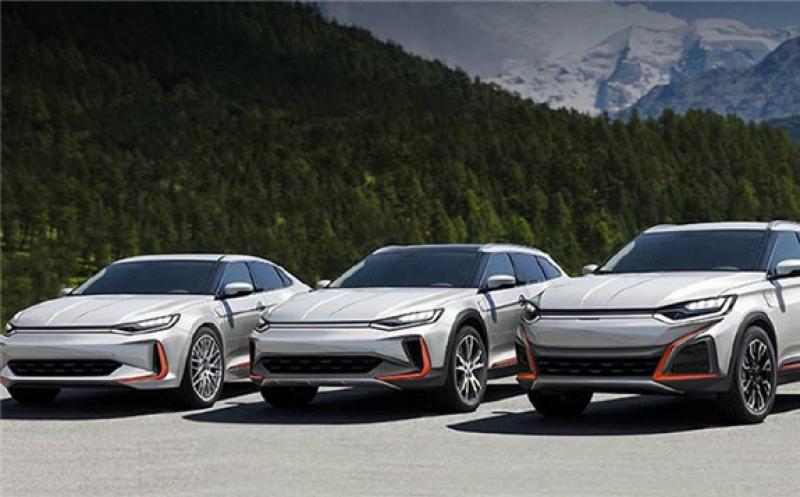 At the ongoing Thailand International Motor Expo 2021 which runs through Dec. 12, one of China's biggest car manufacturers SAIC has unveiled its latest electric vehicle MG Cyberster, a concept car scheduled to start delivering in 2023, to beef up its EV lineup.
SAIC Thailand said its two imported EV models, MG ZS EV and MG EP, debuted in 2019, currently account for some 90 percent of the pure electric vehicle market in Thailand.
Zhang Haibo, president of SAIC Motor-CP Co. Ltd. and MG Sales (Thailand) Co. Ltd, expressed hope that Chinese EV producers can bring new dynamic to the traditionally Japanese dominated car market in the Southeast Asian country.
Thailand is aiming to significantly grow its EV market in hope of establishing 30 percent of its auto production as EV based. This move prompts Chinese carmakers such as SAIC and Great Wall Motors (GWM), both of which have entered the Thai market, to test the water with imported models and anticipate establishing production given sufficient demand.
GWM plans to launch nine hybrid and pure EV models within three years and establish a local industrial chain for EV production in the long run, Elliot Zhang, president of GWM ASEAN and Thailand told Xinhua.
The carmaker launched the Good Cat model through its EV sub-brand ORA not long before the motor expo, in mid-October. Nearly 2,000 pre-orders were placed by the end of November, according to GWM.
"Thai consumers are increasingly embracing EVs in line with global trends. The demand for EVs is likely to increase, especially in the mass market, by 2030," Kevalin Wangpichayasuk, assistant managing director of Kasikorn Research Center, said in a recent written interview with Xinhua.
However, Thailand's all-electric car market is still in the early stages due to higher prices and concerns over availability of charging stations, she added.
A free trade agreement between ASEAN (Association of Southeast Asian Nations) and China allows Chinese manufacturers to export EVs customs-free to Thailand, which supports the price competitiveness of Chinese EVs. However, once the EV market has become sizable in Thailand, Chinese and other foreign manufacturers will consider setting up local EV production lines.
"Japanese carmakers may have to increase their investment in EVs, if they want to maintain their mass customer segment here," Kevalin said. Currently, Japanese brands here still focus strongly on their existing production of fossil fuel and hybrid cars.
To tackle the EV-related infrastructure problems, the two Chinese companies of SAIC and GWM are working with Thai governmental bodies and enterprises in order to install more shared charging stations across the country, apart from their own exclusive charging points. These efforts have also helped them to build brand awareness among Thai consumers.
"Now when talking about electric cars, many people will think of Chinese brands," said Tawatchai, a car enthusiast at the motor expo, adding that if charging facilities are more widely available and the government offers sufficient incentives, "Thais will show more interest in electric vehicles, especially Chinese brands with high price-performance ratio."