National Grid has announced the completion of its Richborough Connection project, a new high-voltage electricity line between Richborough and Canterbury.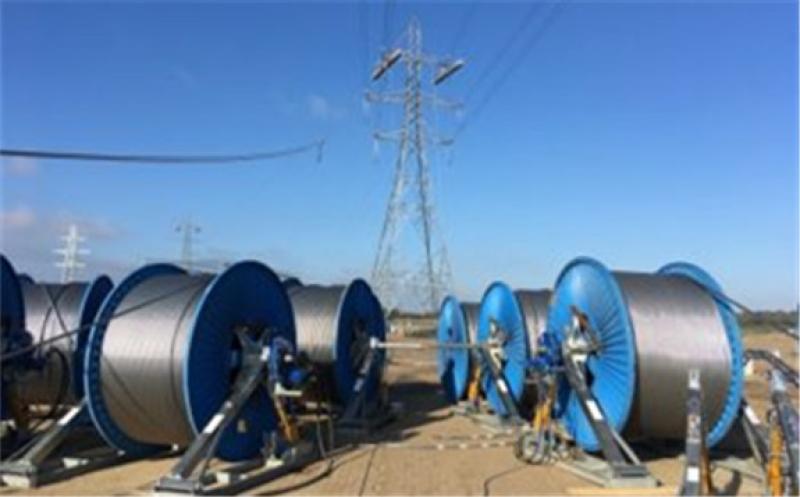 After pausing work during the COVID-19 pandemic, the final stages of work are now complete which involved the removal of an existing UK Power Networks line.
The Richborough Connection project began in November 2018 and connects a high-voltage electricity link between Herdersbrug in Belgium and Richborough in the UK. The 1,000-megawatt (MW) subsea interconnector, known as Nemo Link®, allows power to flow between Britain and Belgium and ensures a safe, clean and reliable electricity supply. This is the first major new power line to be constructed in Kent since 1961 when the UK electricity transmission system was built. The 20km overhead line is made up of 60 new pylons and 43 new water crossings between Richborough and Canterbury, which took more than 750,000 working hours to build
Peter Bullen, Project Director for Richborough Connection commented: "We're pleased to be bringing the Richborough Connection project to a close, despite the challenges of COVID-19 over the last 18 months. This vital infrastructure marks the next generation of energy supply in the UK, with power now flowing between the UK and Belgium, providing a safe and secure electricity supply for years to come."
Throughout the Richborough Connection project, National Grid has been proud to work closely with local communities in Kent. The project team has engaged with more than 2,500 young people and local schools to promote careers in Science, Technology, Engineering and Mathematics (STEM).
In addition, local charities have benefitted from the support of National Grid's Community Grant Fund. The programme has allowed charities including Your Leisure Kent, Necessary Furniture and The Martha Trust to continue the provision of vital services in Kent communities.