Global LNG loadings increased in November compared with recent months, and were at their quickest since March, as stronger US and Malaysian output offset slower Qatari exports.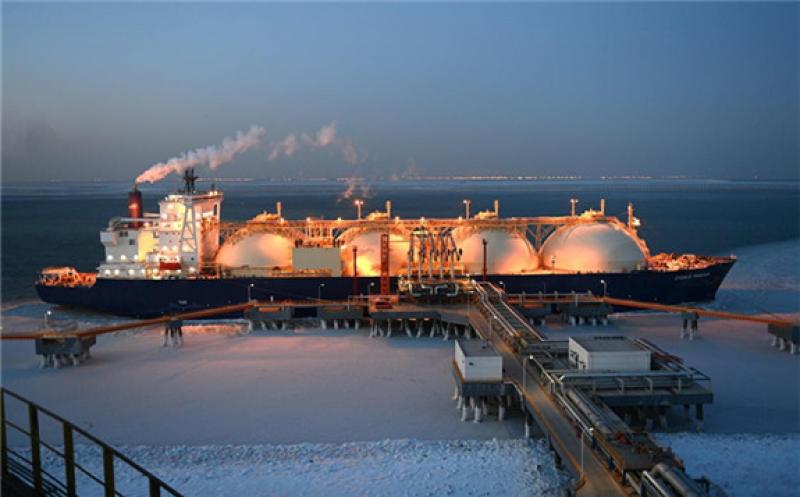 Aggregate global LNG exports rose to 32.8mn t of LNG in November from 31.8mn t a year earlier and 32.6mn t in October, and were at their quickest since the 33.2mn t exported in March, preliminary data from Vortexa show. Loadings had held above an average of 31mn t/month in the first and second quarters of this year, but fell to average 30mn t/month in July-September, before rebounding in October.
Supply from facilities located east of the Suez Canal edged higher to around 20.8mn t last month from 19.9mn t a year earlier and 19.84mn t in October, while west of Suez output also rose to around 12.25mn t from 11.8mn t a year earlier and 12.03mn t in October.
Quicker global loadings last month from October were largely as a result of stronger US and Malaysian exports, which rose to 6.09mn t and 2.05mn t from 5.9mn t and 1.77mn t in October, respectively. By contrast, Qatari loadings fell to 6mn t in November from 6.6mn t and have held lower so far this year compared with a year earlier — exporting, on average, 6.4mn t/month in January-November, down from 6.6mn t a year earlier.
And Australian output inched lower to 7.23mn t in November from 7.25mn t, with maintenance at its Gorgon export terminal likely slowing aggregate output, after the first 5.2mn t/yr train was shut down on 16-26 November because of a gas leak. That said, this was largely offset by planned maintenance at other Australian export terminals in October — which trimmed loadings over that month — with APLNG, Queensland Curtis LNG and Gladstone LNG each undergoing downtime over the month.
Combined north and west African exports rose to 3.68mn t from 3.61mn t in October, with stronger Nigerian, Angolan and Equatorial Guinean output more than offsetting slower loadings at Algerian and Egyptian terminals. Weaker Algerian upstream production may have weighed on the scope for stronger LNG exports, with output at 7.3bn m³ in September from 7.8bn m³ in August and 9.27bn m³ in July, according to the latest data from the Joint Organisation Data Initiative (Jodi). Equatorial Guinea did not load any cargoes in October, because of gas supply issues, with exports restarting in mid-November.
Russian LNG output slipped in November to 2.77mn t from 2.79mn t in October, but was much higher than the 1.6mn t exported in July — the lowest so far this year. But slightly stronger exports from the Sakhalin terminal did not offset slower loadings at the 17.44mn t/yr Yamal export facility. Yamal LNG exports had reached a record high in October, with additional output likely coming from the terminal's fourth 940,000 t/yr train. The fourth train had experienced issues during the commissioning stage, and output from the train, which uses operator Novatek's own Arctic Cascade technology, has been interrupted on a number of occasions. The train had been producing below capacity since its start-up earlier this year.
Slower Trinidadian and Peruvian exports weighed on Latin American output in November. Trinidad exported 516,000t last month, down from 641,000t in October, though this was more than the average of 405,000t loaded each month in July-September. Quicker LNG output in recent months compared with earlier this year was likely driven by recent start-ups of new upstream projects. That said, loadings have remained significantly lower from levels recorded in 2020 and below nameplate capacity.
And Peruvian production fell to 348,800t last month from 396,200t in October. Loadings stopped altogether in July-August, likely as weak upstream production curbed feedgas supply to the country's 4.4mn t/yr export plant in Pampa Melchorita, which also faced disruption earlier this year, having halted on 10 May to around 4 June owing to a "technical fault with one of its compressors".