Shikoku Electric Power Company restarted unit 3 of its Ikata nuclear power plant in Japan's Ehime Prefecture yesterday. The reactor - one of the few to have been restarted since the March 2011 accident at the Fukushima Daiichi plant - had been offline since December 2019 due to a periodic inspection and a subsequent court injunction.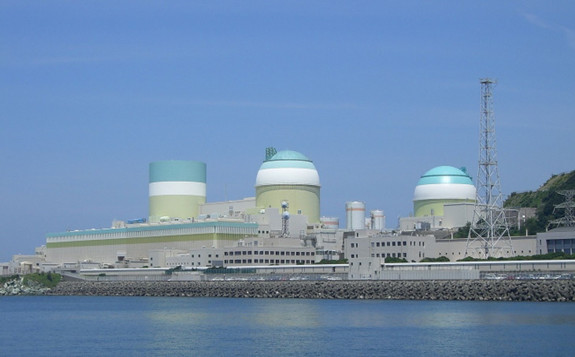 In a statement, the company said it began the process of restarting the 890 MWe pressurised water reactor at 7.00pm yesterday. Ikata 3 is expected to begin supplying power again on 6 December and to resume commercial operations on 4 January.
Ikata 3 received approval from the Nuclear Regulatory Authority (NRA) to resume operation in April 2016, having been idle since it was taken offline for a periodic inspection in April 2011. Shikoku declared the unit back in commercial operation on 7 September 2016. The reactor was taken offline in December 2019 for maintenance and inspections.
The Hiroshima High Court in December 2017 overruled a district court's decision to allow Ikata 3 to operate and ordered the suspension of its operation. However, the same court overruled the decision in September 2018 on appeal.
In a different case, three residents of nearby Yamaguchi Prefecture brought an action to the Iwakuni branch of the Yamaguchi District Court calling for operation of the unit to be suspended. They claimed the NRA's regulations were inadequate and raised safety concerns in the event that the Mount Aso volcano, some 130km away, should erupt. However, that court ruled on 15 March 2019 that Ikata 3 could continue operating after concluding the NRA's regulations were appropriate and that there was a low probability of the volcano erupting.
Two weeks later, the residents launched an appeal to the District Court's decision in the Hiroshima High Court. In January 2020, the High Court ruled in favour of the residents. Shikoku filed an appeal the following month.
The Hiroshima High Court in March this year overturned the second injunction, allowing the utility to restart the unit once an ongoing periodic inspection was completed.
Shikoku initially planned to restart the reactor in mid-October but was forced to postpone the move due to violation of security regulations. The Kyodo news agency in July reported that a member of staff on night duty at the Ikata plant had left the site without permission on five occasions between 2017 and 2019, breaching safety regulations. The company gained approval from Ehime Governor Tokihiro Nakamura in mid-November to restart the reactor after providing all its staff on night duty with smartphones featuring global positioning system functions in order to prevent the recurrence of such an incident.