South Korea aims to start commercializing ammonia-fueled power generation from 2030 in a bid to reduce its heavy reliance on coal and LNG in electricity production, the energy ministry said Nov. 17.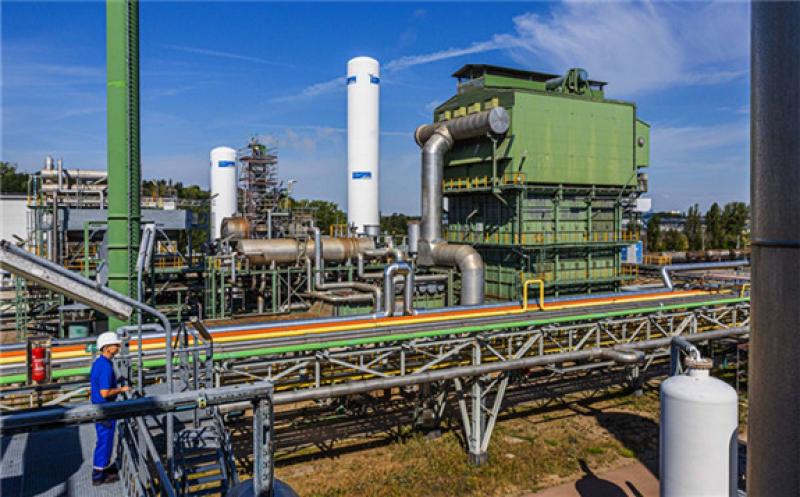 Under the government initiative, state-run power monopoly of Korea Electric Power Corp., its electricity generating units, a state think tank as well as private utilities, have launched a task force team to use ammonia as fuel for power generation, according to an official at the Ministry of Trade, Industry and Energy.
"The ammonia fuel project is part of the government's efforts to phase out fossil fuels and reduce carbon emissions in power production," the official said, adding the country sees great potential in ammonia as a CO2 zero-emission fuel.
"We plan to complete research and testing processes for using ammonia as carbon-free power production fuel by 2027 so as to achieve its commercialization by 2030, which would effectively reduce coal consumption for power generation," he said.
South Korea plans to raise the portion of ammonia to 3.6% in 2030 to meet its pledge to achieve carbon neutrality by 2050, the official said.
Under a long-term power supply roadmap, the portion of coal and LNG in the country's electricity mix will be lowered to 21.8% and 19.5% in 2030, respectively, compared with 41.9% and 26.8% in 2018.
President Moon Jae-in officially declared South Korea's commitment to cut greenhouse gas emissions by 40% by 2030, up from 2018 levels of 26.3% during his keynote speech at the 26th Conference of the Parties (COP26) in Glasgow.
In line with the government-led push, GS Energy has agreed with Japan's Mitsui to take stakes in a 1 million mt/year blue ammonia plant being developed at the UAE's industrial city of Ruwais, building on the commercial ties they have developed with Abu Dhabi National Oil Co., or ADNOC.
"We have secured a deal to annually bring in about 200,000 tons of blue ammonia from the UAE from 2025," a company official said. GS Energy signed a contract with ADNOC to import blue ammonia, intending to use the fuel to generate electricity or crack into blue hydrogen.
Blue ammonia refers to ammonia produced while capturing and storing the carbon dioxide emitted during the manufacturing process. Ammonia is also a feedstock for hydrogen, a key element that has emerged as a clean fuel in the global efforts toward carbon neutrality.
GS Energy is the intermediate holding company of GS Group that runs South Korea's second biggest oil refiner GS Caltex and power utilities such as GS Power and GS EPS.