China's top economic planner announced on Sunday a new data system for supervising the implementation of medium- and long-term contracts of coal suppliers, as the latest government's clampdown on market speculation and hoarding to curb tight power supplies as the winter dawns.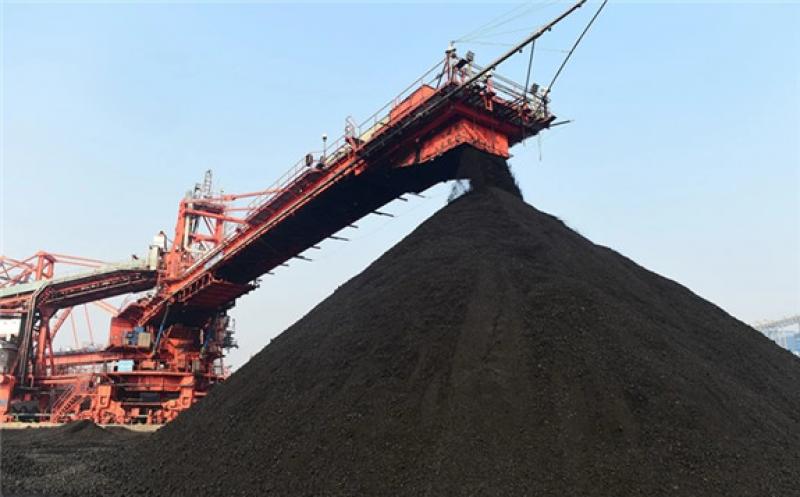 At present, multiple testing and trial operations have been carried out on the medium and long-term coal contract performance data system. The platform is expected to be officially launched in early November to conduct closed-loop supervision of coal contrast across the country, the National Development and Reform Commission (NDRC) announced on its official WeChat account on Sunday.
In the future, relevant state departments will use the system to record fraudulent and other related violations of laws and regulations in credit records and incorporate them into the national credit information sharing platform, as well as publish them on the "Credit China" website.
The data monitoring system for medium and long-term coal contract performance has been developed and improved by the National Public Credit Information Center and the National Coal Trading Center, under the instruction of the NDRC.
The launch of the system has been praised by industry experts who believe it will effectively resolve the high coal price and smooth the market flow.
"Some companies originally signed agreements with power plants, but because of high coal prices, they temporarily refused to implement them to seek bigger profits. However, such situation will be greatly improved after the system is launched," Han Xiaoping, chief analyst at energy industry website china5e.com, told the Global Times on Friday.
Han noted that one major hurdle on coal supply lies in those medium- and long-term contracts which often offer a relatively low price.
Speculation and hoarding are the main disruptions in market and will also be further eased after the launch.
In the third quarter alone, the main contract price rose from 735.6 yuan ($115) per ton to a maximum of 1,408.2 yuan ($220), nearly double, according to media reports.
Against this background, performance by the coal industry in Q3 was naturally shining and net profit growth rate of most companies doubled.
The Chinese government has taken measures to secure coal supplies as the top national priority which was followed by import expansion, price capping policy, and market supervision on illegal inventories.
With the gradual improvement of the supply and demand, the level of coal storage in power plants nationwide has rapidly increased. Since October 5, the coal supply for power plants across the country has exceeded coal consumption for 25 consecutive days.
Based on the recent coal supply level, coal storage in power plants is expected to exceed 110 million tons within 3 days reaching a supply of 20 days, a solid foundation to ensure the safe supply of electricity in winter, media reports.