ScottishPower Renewables has completed construction of the 50MW Beinn an Tuirc 3 wind farm on Kintyre peninsula, Scotland.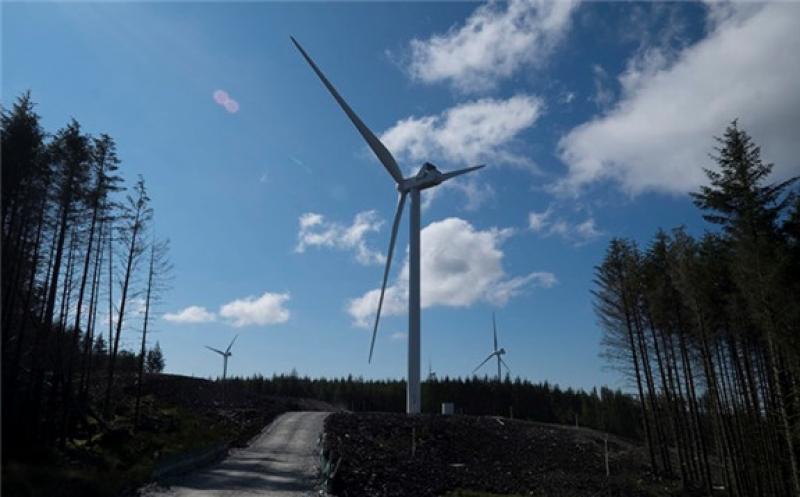 The 14-turbine wind farm is ScottishPower's biggest to be built without government support.
It was constructed under a power purchase agreement, covering 100% of the output, with Amazon.
The 50MW, 14 turbine Beinn an Tuirc 3 windfarm is now generating enough clean electricity to power the equivalent of almost 46,000 homes, bringing more green energy on to the grid.
The output will power Amazon and Amazon Web Services (AWS) data centres, corporate offices, and fulfilment centres across the UK.
The wind farm is Amazon's first operational renewable energy project in the UK.
ScottishPower Renewables CEO Lindsay McQuade said: "It's really exciting to mark the completion of Beinn an Tuirc 3 and the start of our PPA with Amazon during UK Wind Week and with just a few days to go until the COP26 UN Climate Change Conference gets underway.
"We're proud to have delivered Amazon's first renewable project in the UK, supporting The Climate Pledge and the company's commitment to be net-zero carbon across its business by 2040.
"This will support a greener and more sustainable economy and help us all enjoy a cleaner and better future, quicker."
Amazon UK country manager John Boumphrey said: "Amazon is on a path to powering our operations with 100% renewable energy by 2025, five years ahead of schedule.
"We are excited that our first Scottish wind farm is now contributing to that goal, and we have three more large-scale renewable projects in development across the UK."