Wattmanufactur has begun operations at Germany's largest single-axis tracker solar park.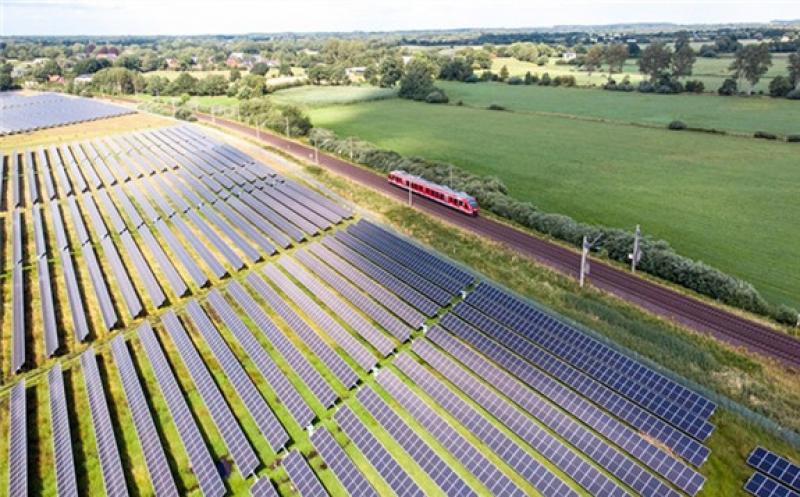 The 10MW plant, in the district of Schleswig-Flensburg/Schleswig-Holstein, has a single-axis tracker system that follows the sun from east to west.
Compared to conventional static installations, the solar park will generate significantly more energy in the morning and evening hours from its 23,184 bifacial solar modules. These technologies will enable more consistent power production throughout the day.
The Lottorf solar park also complies with the latest grid connection guidelines and can make an important contribution to grid stability by providing reactive power during the day and at night.
After four months of construction, the EEG (Renewable Energy Sources Act)-eligible plant was connected to the grid of Schleswig-Holstein Netz.
In the coming year, the total output of the ecologically designed solar park will be expanded by another 7MW, bringing the total to 17MW.
The plant uses 92 M88H inverters from Delta Electronics.
By combining technical innovation with knowledge of sustainable land use, Wattmanufactur developed an ecological land management concept that is specifically tailored to the site of the former raised bog.
The use of rotating modules maximises the shading possibility of the soil, but at the same time continues to offer a full-surface irrigation possibility.
This allows the previously intensively managed peatland soil to recover and return to its most valuable role of carbon sequestration.
Extensive grassland management is also part of the ecological land management of the solar park.
Rows of flowers and careful mowing promote the emergence of insects and birds, as the insects do not get into the mower during mowing.
In addition, the solar park includes large areas with undermined bird protection zones for ground-nesting birds such as skylarks and lapwings, which are protected from predators.