Canada's Bruce Power on 21 October announced the launch of Bruce Power Net Zero Inc. "Decarbonising the economy requires action," said Bruce Power's President and CEO Mike Rencheck. "Today's launch of Bruce Power Net Zero Inc moves us one step closer to Net Zero by 2027 by building off Bruce Power's foundational nuclear output as a key enabler of decarbonisation.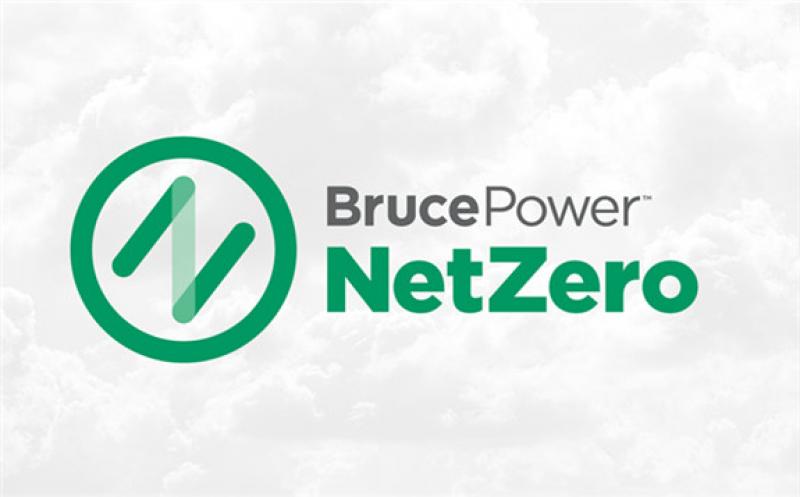 Bruce Power Net Zero Inc will unlock the potential of other complementary technologies to nuclear, including storage, hydrogen, carbon off-sets, renewables and vehicle electrification to achieve a Net Zero future." Bruce Power Net Zero Inc will repurpose and leverage the business of Huron Wind, a 9MW wind farm located near Tiverton, to identify and invest in clean energy initiatives that complement the role of nuclear and assist Bruce Power and Ontario in achieving their Net Zero targets. It will leverage investment to generate pathways to achieve Net Zero GHG emissions from the Bruce Power site by 2027.
Initiatives include those which reduce emissions of harmful gasses as well as enhancing or protecting the natural solutions which capture those gasses, like forests and the ocean. Bruce Power Net Zero Inc aims to accomplish this by:
Enabling new business connections with industry, and regional and community partners that reduce GHG emissions.
Investing in Net Zero infrastructure that generates off-set credits.
Capitalising on the potential of nuclear power to enable innovation in the pursuit of decarbonisation.
Leveraging government support to unlock investment opportunities that further contribute to a Net Zero future. "Low-cost, low-carbon emission energy represents a competitive economic advantage for Ontario and Canada," said James Scongack, Chief Development Officer and Executive Vice President, Operational Services at Bruce Power, and Director, Bruce Power Net Zero Inc. "Nuclear is ideal for fighting climate change because it is one of the only carbon-free, scalable energy sources that's available 24 hours a day. With a strong foundation and Bruce Power's announcement of Project 2030, which will increase clean energy output from the Bruce site, this entity will work to advance a range of other clean energy technologies to leverage this foundational position."
Also launching is a Bruce Power Net Zero Inc Expression of Interest (EOI) for new carbon-reduction projects. Sharing the clean energy benefits of nuclear power with local communities and other economic sectors is the impetus behind Bruce Power Net Zero Inc. The programme will provide a way for the nuclear industry to collaborate with governments, farmers, renewable generation, environmental groups and others on innovative ways to reduce the emissions of carbon dioxide and other greenhouse gases that are driving climate change.