In honor of the Day of the People's Republic of China, all the Branches of JSC "AEM-Technology" (part of the machine-building division of Rosatom - Atomenergomash) arranged the Days of Chinese Culture with attendance of the representatives of China, who now work at Russian industrial sites.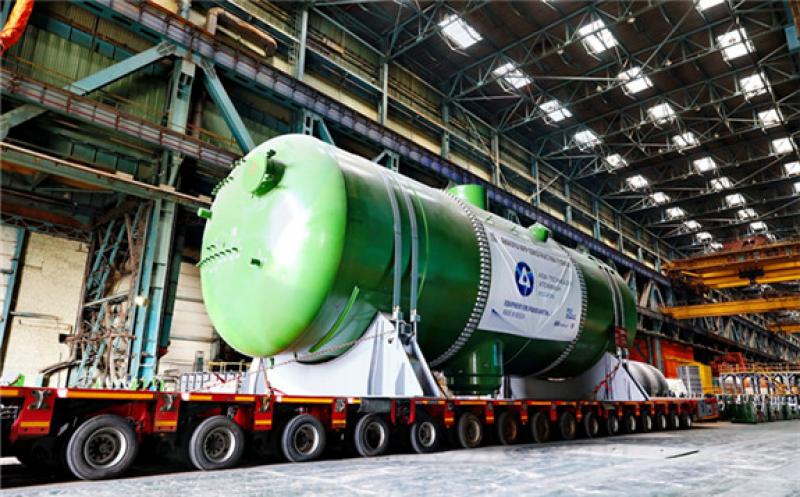 Colleagues and companions from the different cities and countries were joined due to the several events. The representatives of the People's Republic of China were congratulated with the national holiday in the head office of the company in Saint Petersburg at the plants of "Petrozavodskmash" and "Atommash". In Petrozavodsk Acting Director of the Branch Anatoliy Smirnov awarded the inspectors CNSP Cheng Qiang and Liu Wenqiang with a congratulatory letter. In Volgodonsk the representatives of People's Republic of China together with Director for Operations Zhidkov Maxim participated in the photography exhibition opening, namely: "Atommash: yesterday, today, tomorrow".
At the end of the ceremonies in Volgodonsk a friendly volley-ball match was held with participation of three teams of Russian and Chinese sportsmen.
Li Jinfa, CNSP's equipment inspector in Russia, noted the importance of joint sports and cultural events: "Our free time we spend rather actively with my colleagues: riding bikes, jogging, fishing. Recently Atommash specialists have offered us to play volleyball and we certainly agreed. We spent time greatly. This fact shows once again the hospitality and goodwill of the Russian partners. It is very important in any project, especially an international one - to have active rest, maintain a balance between work and rest, go in for sports and get to know the culture of another country ".
At the enterprises of the company Chinese companions supervised on the progress of equipment manufacture for two nuclear stations: "Tianwan" and "Xudapu". Within the contract JSC "AEM-technology" will manufacture and supply four reactor installations of generation 3+ type VVER-1200, four sets of steam generators, reactor coolant pump set vessels, main circulation pipeline, emergency core cooling system tanks and pressurizers for two station in the People's Republic of China. Total mass of the items is equal to 12 000 tones.