Support for new nuclear build at the Czech Republic's Dukovany power plant has been signed into law by President Miloš Zeman. It is designed to remove market failures that stand in the way of the Czech Republic's goal to rely on nuclear energy for secure supply of power and heat.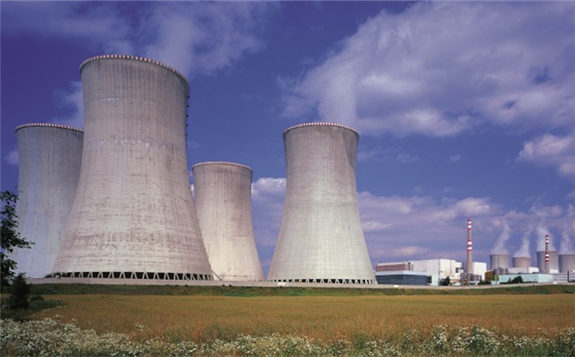 The new law, approved by a large majority in the Chamber of Deputies on 16 September, allows a state-owned company to purchase electricity from new nuclear plants at a fixed rate for at least 30 years, with the possibility of extension. The power will be resold on the wholesale market and any profit or loss translated into an adjustment to power bills, although the government said it will set an upper limit on any extra cost. It is known as Lex Dukovany, after the power plant site where new build is planned. Zeman officially signed the law yesterday, bringing it into effect.
The Czech government and the International Energy Agency have both said this addresses market failures that inhibit the construction of both nuclear and renewable capacity.
Major drivers of the Czech Republic's pro-nuclear position are that the country needs to reduce the amount of coal it uses without prompting security of supply issues, such as an over-reliance on imports. The government has noted that renewable sources are limited by geographic factors. "In addition to stable electricity supplies," Lex Dukovany reads, "nuclear power plants also enable the provision of stable heat supplies, which is another advantage due to the extensive system of central heat supply in the Czech Republic."
Therefore, "Nuclear energy has been identified as the primary means of ensuring energy security in the Czech Republic in the context of achieving the goal of a climate-neutral EU by 2050 due to its ability to ensure low-carbon, stable and cheap electricity supplies."
Dukovany II
A national priority to maintain energy security is the continued operation of the Dukovany nuclear power plant, where four VVER-440 reactors have operated since the late 1980s. Approaching 40 years of age, they need engineering work to extend their service lives by a further 20 years, and after that replacement by a new power plant to be known as Dukovany II.
In July 2020 the Czech government signed a framework agreement on the construction of the new unit with national power company ČEZ and project company Elektrárna Dukovany II. That agreement aimed for ČEZ to hold a tender for the reactor supplier, negotiate a contract and receive all the required licences by 2024, so that the unit can be put into operation in 2036.
Notably, wordings in the new law restrict suppliers for new power plants and maintenance services to companies from countries that have signed the International Agreement on Government Procurement of 1996, which effectively excludes the Russian and Chinese industries. The Czech Ministry of Industry instead selected EDF, Westinghouse and Korea Hydro & Nuclear Power for security vetting via a questionnaire. ČEZ said in June that the companies are answering questions about their "ownership structure, supply chain, links of stakeholders with the state, problems with the implementation of projects, accusations and other problems in nuclear resource projects, technology transfer and know-how."
Policies currently in place should see coal phased out in the Czech Republic in 2038, although the International Energy Agency recently encouraged a faster schedule. At that time renewables are expected to provide 25% of electricity and nuclear as much as 58%.