Global thermal coal exports rose on the year for a fifth consecutive month in August, but seaborne supply remains down on pre-pandemic levels as only one major exporting nation, Russia, has consistently raised shipments above the 2019 mark.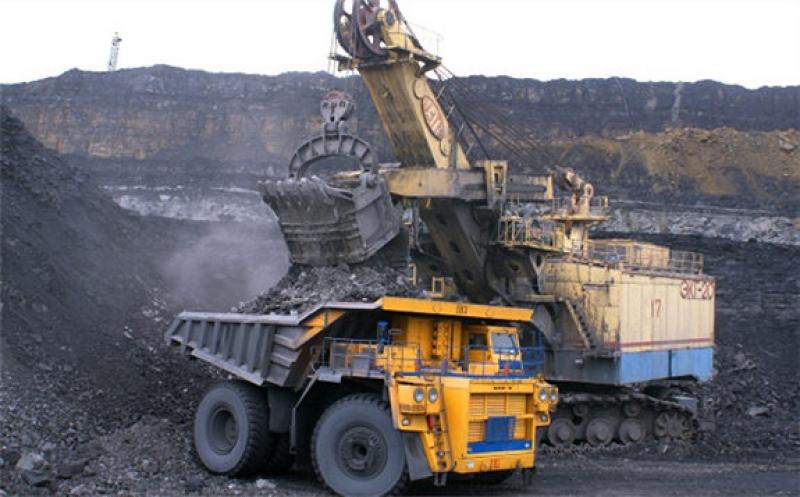 Combined exports from the six major suppliers — Australia, Colombia, Indonesia, Russia, South Africa and the US — climbed by nearly 7pc on the year to around 80mn t in August, according to Argus estimates based on customs and shipping data, although this would still be a four-month low.
Global exports in January-August were 3.2pc, or 19.8mn t, higher than in the same period of 2020, at 634.4mn t. But this is still 6.5pc, or 44.4mn t, short of the January-August total in 2019, with the shortfall contributing to current global tightness and soaring prices, as key consumers China and India have seen record coal-fired generation at times this year.
Indonesia drives global year-on-year growth
Indonesian coal exports grew by 5.1mn t on the year to 34.4mn t in August, but shipments were still 1.7mn t lower than before the pandemic, and monthly exports this year have only once — in June — surpassed the 2019 level.
Seaborne supply has been hit by weather-related disruption earlier in the year — and again this month — and by the government's reintroduction of domestic sale obligations.
Surging Chinese demand amid record thermal power generation and Beijing's informal ban on Australian imports has also tightened availability for other regional buyers. China accounted for 105.3mn t, or 43pc, of Indonesian exports in January-July — both record highs — while shipments to India, the rest of northeast Asia and southeast Asia have all fallen compared with 2020.
Russia has also been a key driver of recovering seaborne supply in 2021, with exports up more than 11mn t on the year to 118.5mn t in January-August, according to Argus estimates, which is also up by 9.1mn t from 109.5mn t in 2019. Russia is the only country whose exports now exceed pre-pandemic levels.
But Russian monthly exports fell for the first time this year in August as a result of slower shipments from the country's far-east ports.
Russian exports continue to benefit from strong Chinese demand, driven by firm consumption and Beijing's unofficial ban on Australia imports, and recovering EU and Turkish import demand — driven by coal-fired generation and a shortfall in Colombian availability, respectively. But supply to other northeast Asian markets fell slightly behind 2020 in January-August, amid unusually strong competition from Chinese buyers.
China ban shakes up regional trade flows
Tighter availability of Russian and Indonesian coal for Japan, South Korea and Taiwan has triggered a steep rise in demand for Australian coal, although overall exports from Australia have still fallen on the year.
Northeast Asian markets, excluding China, accounted for a record 81.5mn t of Australia's January-July exports, up by over 12mn t on the year and representing a 72pc share of the total, which is the highest since 2012. The spike in Australian trade with northeast Asia comes despite only modest growth of 1.3mn t in the region's aggregate imports of seaborne thermal coal, reflecting the significant reconfiguration of trade spurred by Beijing's ban on Australian imports.
The rise in northeast Asian demand has failed to support total Australian exports in 2021, however, as the suspension of trade with China and logistical and weather-driven obstacles slowing the reversal of producer cuts at the end of last year have impeded a quicker recovery in supply in response to surging prices.
India has also procured record volumes of Australian coal in 2021, as buyers have sought alternatives to plug the gap in South African supply caused by problems with rail deliveries and the re-emergence of Chinese demand for South African coal.
South African exports were down 5.6mn t on the year in January-August, at 42.3mn t, also well short of the 50.6mn t shipped in January-August 2019.
India remains the main destination for South African coal, but its share of exports has fallen to 44pc from 48pc in 2020, as exports for China jumped to more than 4mn t in January-July from zero over 2015-20 and shipments to India fell by 3.7mn t to 16.5mn t.
The drop in overall exports has also seen shipments to northeast Asia, southeast Asia, the EU and Turkey slide this year.
Colombian exports rose on the year for a third consecutive month in August and, if exports hold steady, will continue to rise on the year in the remainder of 2021, following particularly weak exports last year because of a strike at Cerrejon over September-November. Forecasts for unseasonably strong rains are creating some uncertainty for the outlook, however.
There is also little potential for a significant rise from the current 4mn-5mn t/month rate of exports, as producer Prodeco remains idle while its owner, commodities giant Glencore, finalises its return of the assets to Bogota.
US coal exports have risen on the year in each month of 2021, but only modestly, and January-August shipments remained some way short of 2019. The US exported 23.7mn t in January-August, up from 15.7mn t in 2020 but down from 26.3mn t in 2019.
Most of the increase in US coal exports has been driven by India and Europe and current decade-high prices continue to create a strong signal to raise seaborne supply, although recovering domestic demand and railing bottlenecks have tempered the supply response so far.