'Digital' mining has started at the Khokhlovskoye uranium deposit in Russia, Rosatom subsidiaries announced. Operators have full information on the process and its environmental effects, as well as simulation of their options.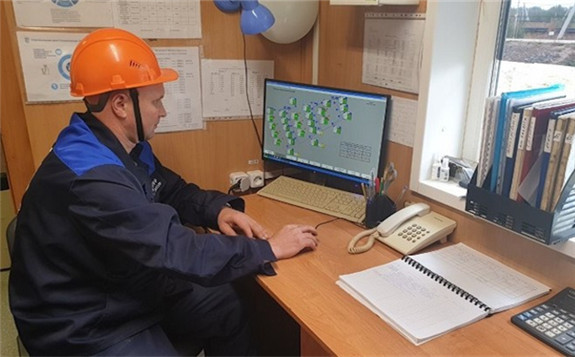 "We can control the technology at a depth of 500 metres and, if necessary, simulate the processes occurring in the ore body," explained Viktor Svyatetsky, first deputy general director and executive director of Rosatom's mining subsidiary ARMZ. "We see the structure of the landfill, that is, the wells and piping. We see the volumes of solution that are fed into the subsoil and delivered to the surface," he said.
Khokhlovskoye is in the Kurgan region which lies on Russia's southern border with Kazakhstan. It is being developed by Dalur, a joint venture created to develop and demonstrate the latest technology in uranium mining. The company was set up in 2001 by ARMZ, fuel company TVEL and the Russian state mining company Urangeo. Dalur was the first to use in-situ leach techniques in Russia.
"Our task is to improve production with the help of modern digital technologies, increase its competitiveness, and, most importantly, make it safe for the environment," said Roman Rudin, the project curator, director of digitalisation at ARMZ.
The system was developed by ARMZ and the Seversk Technological Institute of National Nuclear Research University MEPhi, whose deputy head, Mikhail Nosklov, said, "Today, environmental issues are of a global nature. Mining is a strong sector of the Russian economy, however, local communities are concerned about environmental pollution. Thanks to smart technology, we know exactly how solutions will behave in the geological environment. This allows us to guarantee safe extraction and preservation of the ecosystem."
The digital system is known as SPV Smart Landfill. It was first demonstrated by ARMZ subsidiary Khiagda to mine uranium deposits in Buryatia.