Exelon Generation Company has formally reversed its decision to retire the Byron and Dresden nuclear plants after Illinois Governor JB Pritzker signed into law the state's new energy legislation package yesterday. The final version of the bill was passed by the Illinois Senate earlier this week.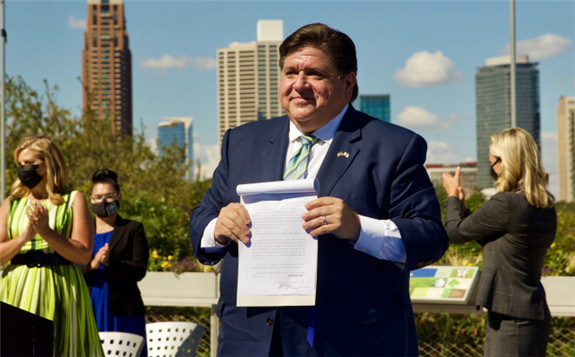 "We can't outrun or hide from climate change," Pritzker said. "There is no time to lose. Thanks to the Climate and Equitable Jobs Act, Illinois is taking action in the fight to stop and even reverse the damage that's been done to our climate. As of today, Illinois is a force for good, for an environmental future we can be proud of. With economic growth and jobs woven into its fabric, this new law is the most significant step Illinois has taken in a generation toward a reliable, renewable, affordable and clean energy future in a generation."
"Preserving our existing fleet of nuclear reactors, adopting more clean and renewable energy, and incentivising sales of electric vehicles are all key components of President Biden's Build Back Better agenda and essential to reaching our nation's bold climate goals," said US Secretary of Energy Jennifer Granholm. "Thanks to the leadership of Governor Pritzker and legislators, Illinois will keep a number of nuclear power plants online - preserving thousands of good paying jobs - all while showing just what bold state-level action can do to usher in the clean energy future."
Byron's two pressurised water reactors had been slated to close this month, and Dresden's two boiling water reactors in November, had the legislation not been passed. Exelon has now filed a notification to the US Securities and Exchange Commission of its decision to reverse its previous decision to retire the plants.