Korea Gas Corp. (KOGAS) announced on Sept. 16 that it has signed a memorandum of understanding (MOU) with the Global Green Growth Institute (GGGI) for cooperation in green hydrogen business development in promising countries, including Indonesia.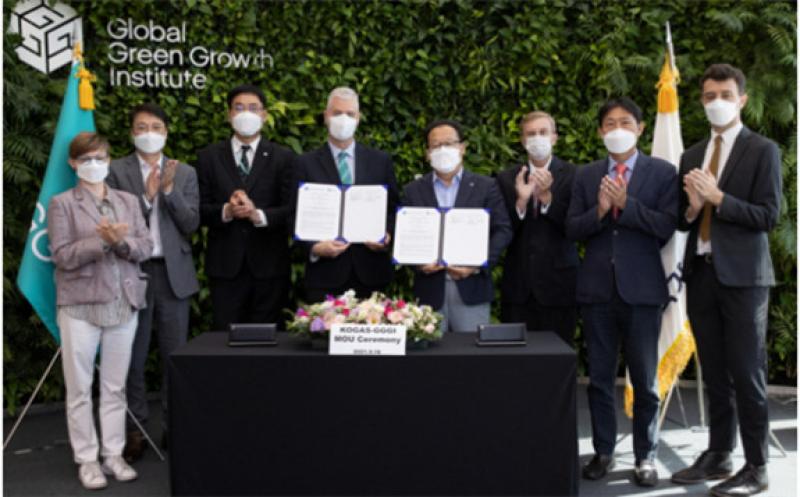 On hand at the event at GGGI Headquarters in Seoul were Yang Jin-yeol, head of the Hydrogen Business Division of KOGAS and Frank Rijsberman, secretary-general of the GGGI.
In the future, the two organizations are planning to promote green hydrogen production projects using abundant geothermal and hydroelectric energy in Indonesia.
In particular, they will closely cooperate in various fields, including feasibility studies on the development of green hydrogen production projects, local policy and system establishment and financial support, joint signing of partnerships with related organizations, and the sharing of eco-friendly business information.