NextEnergy Solar Fund has entered into a £100m joint venture with Eelpower to develop up to 250MW of energy storage in the UK.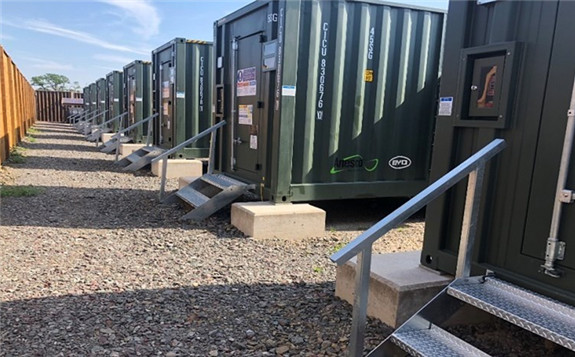 The JV has already signed its first acquisition of a 50MW standalone battery storage project.
The project is a ready-to-build located in Fife, Scotland, which will provide additional stability to the grid via its export capacity.
It is expected to be energised and grid-connected in 2022.
The project will offer NextEnergy Solar Fund with several revenue opportunities once it becomes operational.
They include: arbitrage energy trading providing balancing capability for the national and local grid: capacity market opportunities; and ancillary services.
NextEnergy Solar Fund owns 70% of the JV with EelPower the remaining 30%.
NextEnergy Solar Fund chairman Kevin Lyon said: "The board and I are delighted to announce NESF's significant move into energy storage, forming an important part of NESF's future growth plans.
"The joint venture lays the foundations and provides momentum for NESF's pipeline of energy storage assets whilst also ensuring collaboration with a specialist partner, Eelpower, in operating these assets.
"NESF is now demonstrably progressing its exciting growth strategy both in UK energy storage and international expansion of its portfolio of solar projects."
Eelpower chief executive Mark Simon said: "Eelpower was founded to promote the transition to renewable energy sustainable, through the creation of a platform of grid-scale electricity storage assets.
"Since 2015, the Eelpower team has defined and developed this sector and is delighted to partner with NESF to lead the next stage of the UK's energy transition."