South Korea's SK Group will lead a state project to build a "hydrogen port" with an energy ecosystem capable of producing, importing, storing, supplying, consuming, and utilizing hydrogen. Ports are considered the best place for a hydrogen ecosystem that can produce, import, and supply hydrogen to consumers.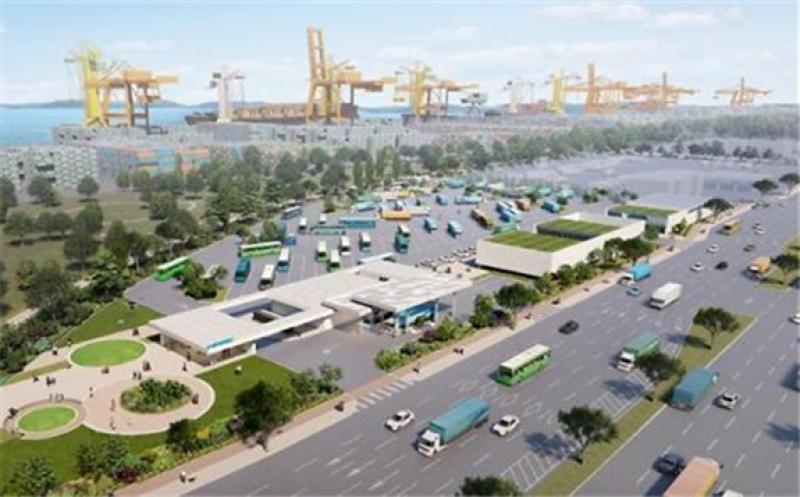 The Ministry of Oceans and Fisheries selected SK Group for the construction of a port hydrogen complex station, converting hydrogen fuel for port mobility and ships, and building a blue hydrogen production base. The government aims to supply more than 60 percent of South Korea's total hydrogen consumption through hydrogen ports by 2040. "To realize carbon neutrality in 2050, we plan to build hydrogen ports step by step by 2040," Minister Moon Seong-hyeok said in a statement on September 14.
SK E&S, an energy company affiliated with South Korea's SK Group, will create the first hydrogen complex station in the southern port of Yeosu and its adjacent Gwangyang port by 2023. The station consists of hydrogen charging stations, commercial vehicle garages, and convenience facilities. It will serve as a base for supplying liquefied hydrogen gas to ports and a hinterland complex.
The ministry said that ports are suitable for using imported natural gas for the production of blue hydrogen or hydrogen produced by steam reforming. Hydrogen produced by steam reforming is termed grey hydrogen, which is the most common form and is generated from natural gas, or methane. SK E&S will promote the establishment of hydrogen complex stations and blue hydrogen production bases in major ports.
SK Group has presented a goal to build a plant capable of producing 30,000 tons of liquefied hydrogen per year from 2023, with SK E&S producing 250,000 tons of blue hydrogen from 2025. Blue hydrogen is derived from natural gas with carbon capture technology. In March, SK E&S earmarked $1.4 billion to develop gas fields in northern Australia and bring in 1.3 million tons of liquefied natural gas per year for 20 years from 2025.