Genesis announced on Sept. 2 that all its newly launched models from 2025 will be fuel cell and battery electric vehicles (EVs).The luxury vehicle brand of Hyundai Motor Group released its new electrification vision through "Futuring Genesis" video on its online channel.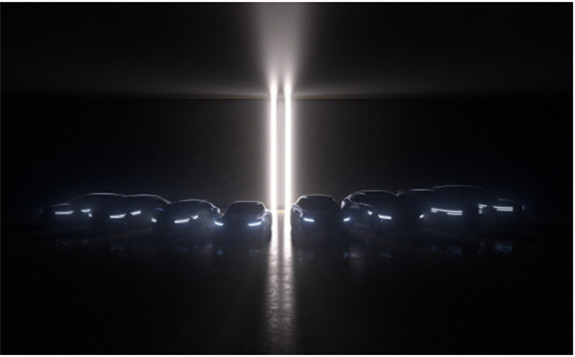 Jay Chang, the brand's CEO, said Genesis will form an EV lineup with eight models by 2030. "From this, we aim to become a carbon-neutral brand by 2035," he said.
Genesis is planning to make all-out efforts to develop powerful new fuel cell systems and next-generation high-performance lithium-ion batteries with high efficiency.
In particular, it aims to achieve carbon neutrality by 2035 based on its dual electrification strategy and technology development. At the same time, it expressed its ambition to lead the luxury electric car market. To this end, Genesis plans to ramp up sales to 400,000 units per year in the global market.
Genesis introduced the GV60, an EV model unveiled last month, while announcing its new vision. The GV60 opened the beginning of electrification of the Genesis brand. It is the brand's first dedicated EV model based on its exclusive E-GMP platform. It is set to hit the market in the second half of 2021.
In the video, the Genesis presented various future concepts such as stage doors, the front and back doors that face each other without a B pillar and open in opposite directions like in Rolls-Royce models, swivel seats, a mood lighting to surround the driver's seat and a seat heating system inspired by the traditional Korean "ondol" system (Korean floor heating system).