Polish chemicals group Synthos and energy group ZE PAK have signed an investment agreement to explore the construction of four to six BWRX-300 small modular reactors (SMRs) at the site of ZE PAK's Pątnów coal-fired power plant in eastern Poland. Synthos, which has exclusive rights in the country for GE Hitachi Nuclear Energy's (GEH's) small nuclear reactors, will participate in the project as both an investor and the technology provider.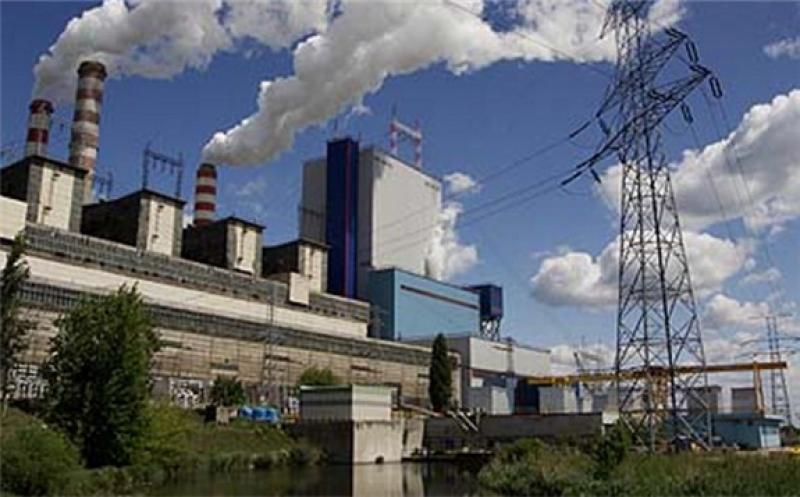 Under the agreement, the companies intend to cooperate by establishing a joint venture to carry out activities in the field of nuclear energy, in particular the construction of power generation units based on GEH's BWRX-300 reactor, or "other optimal American SMR technologies". The planned investment in SMR units will be located at the Pątnów plant site, which has been generating electricity from lignite from a nearby opencast mine for several decades. Last year, ZE PAK announced its exit from coal-fired power generation by 2030.
ZE PAK is owned by Zygmunt Solorz, one of the largest private investors in Poland, while Synthos is owned by Michał Sołowow, owner of the largest private industrial group in Central and Eastern Europe.
"For several years I have been betting on clean and zero-carbon energy," Solorz said. "Solar, wind, hydrogen and nuclear are the most important energy sources we are investing in. PAK is the first coal-fired power producer in Poland that not only says it has a plan to move away from coal, but is actually moving away from it ... Investment in the atom is a gigantic opportunity for Poland, its people and businesses to access clean and cheap energy. Poland needs diverse, ecological sources of electricity and heat, both for all individual and corporate consumers."
He added, "Poland is the manufacturing hub of Europe, which requires emission-free and stable sources of energy. If we want to continue developing at a fast pace and become a more affluent society, and attract further foreign investment to us, we must have access to attractively priced energy."
ZE PAK CEO Piotr Woźny noted that the Pątnów site is also listed as a potential site for large nuclear power reactors in the government's Polish Nuclear Power Programme. "Our plans are not in competition with those of the state," he said. "SMRs will not replace the state's large-scale power generation, but they may be an excellent supplement to it and gradually replace some of the power generated from fossil fuels, and in the near future they may help compensate for the lack of available capacity in the power system, resulting from the decommissioning of subsequent coal-fired units and increasing demand for electricity."
GEH said: "We applaud this announcement and fully support the vision to replace coal with carbon-free nuclear generation. We agree that the BWRX-300 small modular reactor is ideally suited for this application and we look forward to broadening our partnership with Synthos Green Energy to help Poland achieve its decarbonisation goals."
In June, Synthos and petrochemical firm PKN Orlen agreed to cooperate on micro modular reactors and SMRs. Under an agreement, both companies will jointly carry out research and explore the feasibility of deploying such reactors at Orlen's production plants in Poland.
In 2019, Synthos Green Energy - part of the Synthos Group - signed a cooperation agreement with GEH for the construction of the BWRX-300 reactor in Poland. The BWRX-300 is a 300 MWe water-cooled, natural circulation SMR with passive safety systems, based on GEH's US-licensed, 1520 MWe Economic Simplified Boiling Water Reactor design. Synthos in October last year began a regulatory dialogue with the Polish National Atomic Energy Agency on the possibility of building the BWRX-300 in Poland, with the support of US utility Exelon Generation, GEH and Finland's Fortum Power and Heat Oy.
Synthos announced in December 2020 the completion of a deployment feasibility study for the implementation of a fleet of GEH BWRX-300 SMRs in Poland. The study, which was prepared by Exelon, covers the analysis of key aspects of SMR technology implementation, including cost issues, personnel policy, regulatory and security issues, construction models and operational issues.
In November 2020, Synthos also signed a cooperation agreement with Ultra Safe Nuclear Corporation (USNC), which is developing the high-temperature gas-cooled Micro Modular Reactor, or MMR. USNC and Synthos jointly applied to the Polish Ministry of Development for financing from the IPCEI mechanism (Important Projects of Common European Interest) for projects within the scope of the value chain of hydrogen technologies and systems. The goal of the joint project is the development of an economically efficient, zero-emission, high-temperature heat and power source for the production of hydrogen on an industrial scale.