Taiwan's International Ocean Group (IOG) has partnered with Swire Pacific Offshore (SPO) to bring a platform supply vessel to Taiwan to support construction of the Greater Changhua 1&2a offshore wind farms.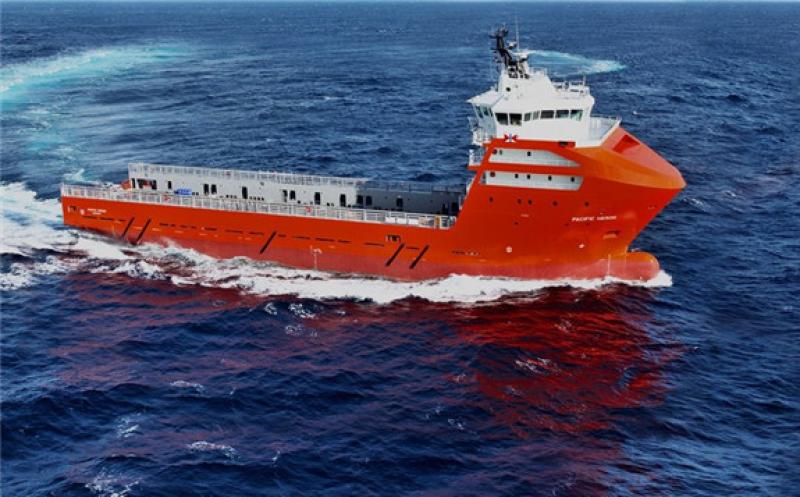 Pacific Hornbill is one of four H Class assets in SPO's fleet of offshore support vessels and was built in Japan in 2012 by Japan Marine United.
Pacific Hornbill has a clear deck space of 1,000 m2, as well as an advanced dynamic positioning system.
The vessel's work on the wind farms marks the first stage of collaboration between SPO and IOG to provide marine engineering services to the offshore wind industry in Taiwan.
Their long-term goal is to jointly bring more offshore supply vessels, like Pacific Hornbill, to the market.
"We're extremely excited to bring Pacific Hornbill to Taiwan to participate in the Greater Changhua projects, Taiwan's first large scale and far-shore wind farms," said IOG CEO, Vincent Tsai.
IOG chief operating officer Ethan Wang added: "Bringing world-class vessel assets into the Taiwan market is something we've already done with our CTV fleet and we're delighted to do the same with the OSVs now."