A new hydrogen station has been commissioned in Shandong Province, China for the fuelling of buses and trucks – and it's one of the first for the province.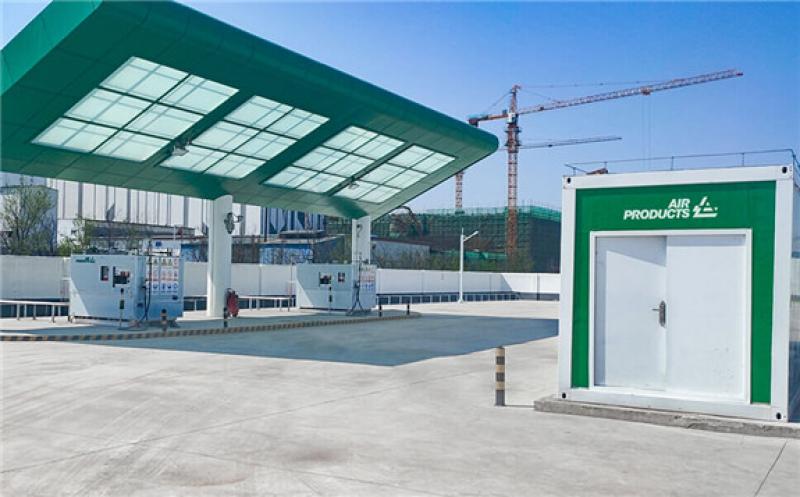 Industrial gas giant Air Products on Thursday (August 13) announced the station opening in support of China's Hydrogen into Ten Thousand Homes demonstration project.
Initiated by China's Ministry of Science and Technology in cooperation with Shandong Provincial Government, the project aims to promote hydrogen energy and demonstrate hydrogen applications in industrial parks, community buildings and transportation.
Built owned and operated by Air Products, the station is equipped with the company's patented fuelling technology and two state-of-the-art dispensers, with hydrogen energy supplied by the company's production facility in Zibo.
The station can fuel several fleets of public buses and trucks used for logistics.
On the opening, Saw Choon Seong, Air Products China President, said, "Shandong has a strategic roadmap with clear targets for hydrogen development.
"As a leader in hydrogen and hydrogen for mobility, Air Products is honoured to contribute our expertise, technologies and end-to-end solutions to this strategic demonstration project that will greatly drive the development of hydrogen energy in the province and across the country.
"We are committed to continuing to support China's 14th Five-Year Plan and '30·60′ decarbonisation goal to drive sustainable development, together with local governments, our customers and partners."