Doosan Heavy Industries & Construction has been contracted by China Techenergy Company (CTEC) to supply an Industrial Anti-seismic Protection System (IAPS) for units 7 and 8 of the Tianwan nuclear power plant in Jiangsu province. Earlier this year, CTEC - a subsidiary of China General Nuclear - awarded the South Korean company a contract for the IAPS systems for units 3 and 4 at the Xudabao plant in Liaoning province.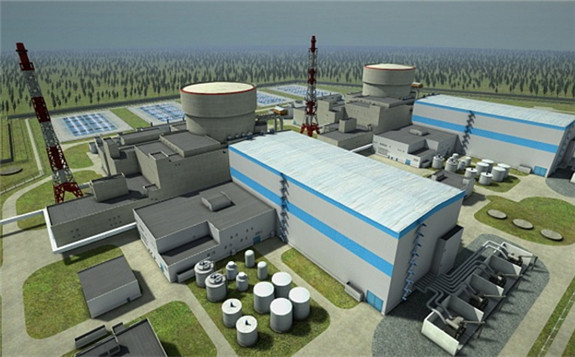 Instrumentation and controls (I&C) is the core system serving as the "brain and neural network" in nuclear power plants and providing integrated management solutions for operation, control, monitoring, instrumentation and emergency safety functions. As a key component of I&C, IAPS functions to automatically shut down the reactor if the earthquake sensor reaches or exceeds the set value during operation of the nuclear power plant.
Under a contract signed today, Doosan will supply the IAPS systems, based on CTEC's FirmSys digital I&C platform, to Tianwan units 7 and 8 by 2024.
In June 2018, Russia and China signed four agreements, including for the construction of two VVER-1200 reactors as units 7 and 8 of the Tianwan plant. In addition, two further VVER-1200 units are to be constructed at the new Xudabao (also known as Xudapu) site. All four units are expected to be commissioned in 2027-2028.
Work on Tianwan 7 and 8 and Xudabao 3 and 4 was launched on 19 May this year at a ceremony attended via video link by Chinese President Xi Jinping and Russian President Vladimir Putin. The ceremony included the pouring of first concrete for Tianwan 7. First concrete for Xudabao 3 was poured on 28 July.
In March, CTEC awarded Doosan a contract for the IAPS systems for Xudabao units 3 and 4, marking its first contract for nuclear power I&C in the Chinese nuclear market. Under that contract, the company will design, manufacture, test and install the systems by 2024.
In January 2018, Doosan - which supplied IAPS systems to all 28 of South Korea's power reactors - signed a Memorandum of Understanding with CTEC to promote cooperation, which contributed to the award of these IAPS contracts.
"We were able to establish a trustful relationship with our customer with proven technology based on abundant experiences and track record in the domestic nuclear market," said Kiyong Na, CEO of Doosan Heavy's Nuclear Business Group. "We will commit to successfully carry out Xudapu units 3 and 4 and Tianwan units 7 and 8 projects with CTEC as the general contractor, and at the same time continue to pursue new opportunities to participate in overseas nuclear power plant markets."