In an announcement today, Icelandic geothermal power company HS Orka announced that UK-based Hydrogen Ventures Limited (H2V), an international energy company, intends to carry out extensive hydrogen production in Iceland, which will be used in the production of methanol. The methanol production will be fully environmentally friendly, but it is planned to build a H2V plant in the Reykjanes Resource Park, in the vicinity of one of HS Orka's two power plants.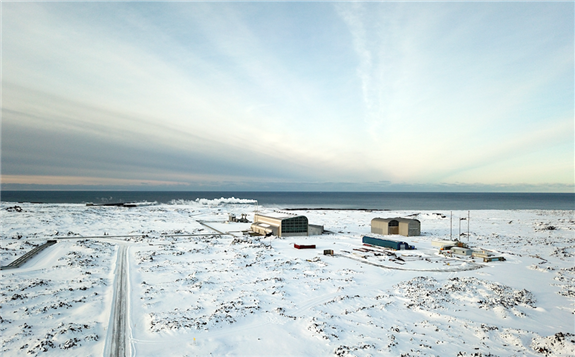 The project is divided into two phases. In the first phase, the H2V plant's capacity is estimated at 30 megawatts of geothermal energy for the production of green methanol. In the second phase, the company's production capacity will be significantly increased. The cost of the first phase is estimated at just over EUR 100 million, which is equivalent to ISK 15 billion.
All the hydrogen that is generated will be certified "green hydrogen", which means that 100% of the energy used to produce it comes from renewable energy sources.
Representatives of H2V say that methanol can become an efficient and environmentally friendly energy source for the fishing industry as well as the domestic car fleet, not least vans and trucks. The project brings Iceland closer to its goal of achieving carbon neutrality by 2040.
More than 80% of Iceland's energy consumption is already based on renewable energy sources, primarily geothermal and hydropower. According to H2V's representatives, the purposeful development of infrastructure for the production of green hydrogen and methanol can make Iceland a leading nation in the field of renewable and clean energy by replacing fossil fuels in transport with renewable energy sources.
Horacio Carvalho, CEO of H2V: " Iceland has set itself an ambitious goal of reducing its carbon emissions, and we believe that the utilization of hydrogen is a key factor. With its experience in the field of renewable energy, Iceland can be at the forefront and show the world how to achieve full carbon neutrality. We are excited to be a part of this new revolution. "
Tómas Már Sigurðsson, CEO of HS Orka: " We are very excited about this collaboration with H2V. They have a great deal of knowledge and experience that will be useful in building a project of this magnitude. It is also gratifying that they are looking at the possibilities that Iceland and not least HS Orka's Resource Park offers, but in addition to electricity, HS Orka will be able to supply them with water and carbon dioxide, which is necessary for the production of methanol . "
At the Svartsengi geothermal power plant, Icelandic Carbon Recycling International already set up a methanol production facility using energy from the nearby plant. In separate news, HS Orka recently kicked off the 30 MW expansion of the 100 MW Reykjanes geothermal power plant. We assume that this will be dedicated to the hydrogen production plans now announced.