Part of the Schwarz retail group and one of Europe's leading food retailers, Lidl has announced ambitious climate targets to become carbon neutral by 2022. The company aims to slash its CO2 emissions and to achieve this will use solar energy and electric vehicle charging points.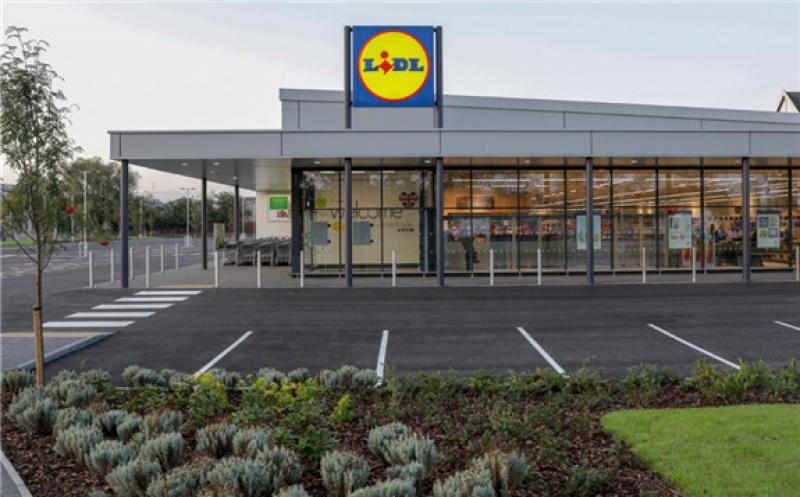 Slash carbon emissions and improve energy efficiency
As part of the wider commitments set by the Schwarz Group, German international discount retail chain Lidl aims to reduce its CO2 emissions from its operations (Scope 1 & 2). Internationally, it will focus on slashing operational emissions by 80% (compared to 2019) by 2030 across the 32 countries it operates in.
To achieve this target and cut emissions across its store and distribution centers, it will incorporate solutions like solar panels in its new stores and will continue investing in refrigeration and lighting technologies to improve its energy efficiency.
In addition, the company that opened its 100th electric vehicle charging point earlier this year has committed to managing 350 EV charging points at all its stores by 2022.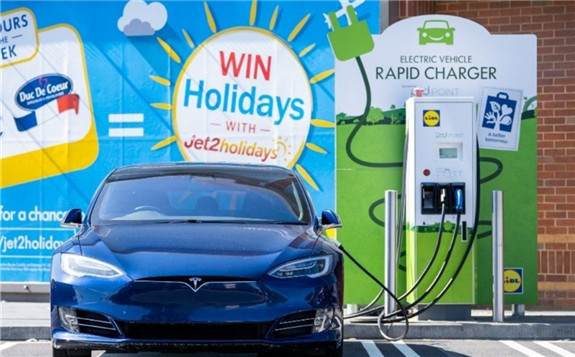 CEO at Lidl GB, Christian Härtnagel said that it is an important year in the battle against climate change and the company acknowledges its responsibility to limit its emissions to tackle this issue. "As part of the Schwarz Group, Lidl has a presence in 32 countries around the world and more than 310,000 employees globally," he said in a statement. "We're therefore one of Europe's largest retail businesses and through these ambitious targets we hope to make a significant contribution by not only rapidly decarbonizing our own operations but also supporting our suppliers to do the same."
Commit suppliers to set their own climate targets
To address Scope 3, representing 98% of all emissions, the company will compel suppliers (stands for 75 % of product-related scope 3 emissions) to make their own climate pledges based on the methodology provided by the Science Based Targets initiative by 2026.
Through an intensive supplier engagement and learning program, for instance, supporting farmers in the Lidl GB's Grassroots program to analyze the carbon footprints of their businesses and accordingly draft plans to reduce it.
Härtnagel added: "As a discounter, it is ingrained in us to be constantly looking to maximize efficiency and reduce waste. Whether it's how we heat and light our stores, or how we transport food from our suppliers to our warehouses, we are continuing to find ways to cut emissions across our business."
This is in line with the company's existing agreements like its initiative with Wyke Farms to develop the U.K.'s first carbon-neutral cheddar by the end of 2021. It will further ban sales of peat available presently in its compost range from 2022, a target which is two years ahead of the U.K. government's target to help restore peatlands in the country.
Leading companies in other sectors are also looking to reduce their carbon emissions. Coffee behemoth Starbucks is planning to shift its Japan operations to renewables and set up a recycling program. Elsewhere, luxury fashion house Burberry aims to become climate-positive by 2040, and Hong Kong's flagship airline carrier Cathay Pacific commits to achieve net-zero emissions by 2050.