On July 31, Hongyanhe Nuclear Power Unit 5 completed the 168-hour trial operation test and became eligible for commercial operation.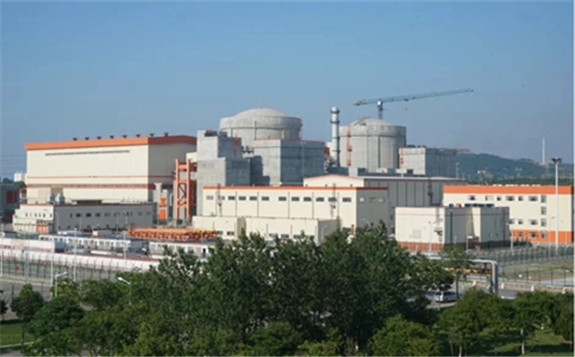 The Hongyanhe Nuclear Power Plant is located in Donggang Town, Wafangdian in the Liaoning Province of China. The site is within the Prefecture-level city of Dalian, 104 kilometres (65 mi) north of Dalian City proper. The first unit started commercial operations in June 2013.[1]
Phase I consists of four CPR-1000 reactors, which is a design developed by China from the Framatome-designed PWRs at the Daya Bay Nuclear Power Plant.[2]
Phase II is the first construction of two ACPR1000 reactors,[3] a further development of the CPR-1000. This reactor will include a core catcher and double containment as additional safety measures.[4]
The set of generators at Hong Yanhe nuclear power plant is forecast to be able to generate 37.5 billion kilowatt-hours a year, equivalent to about 15 percent of Liaoning Province's annual power usage.
The generators will also save 11.3 million tons of coal used for power generation, and cut off 31.2 million tons of carbon dioxide emissions every year, equal to 84,000 hectares of forest trees.