Orsted has awarded Prysmian Group a contract for the design, supply, termination and testing of inter-array submarine cable systems for the Gode Wind 3 and Borkum Riffgrund 3 offshore wind farms.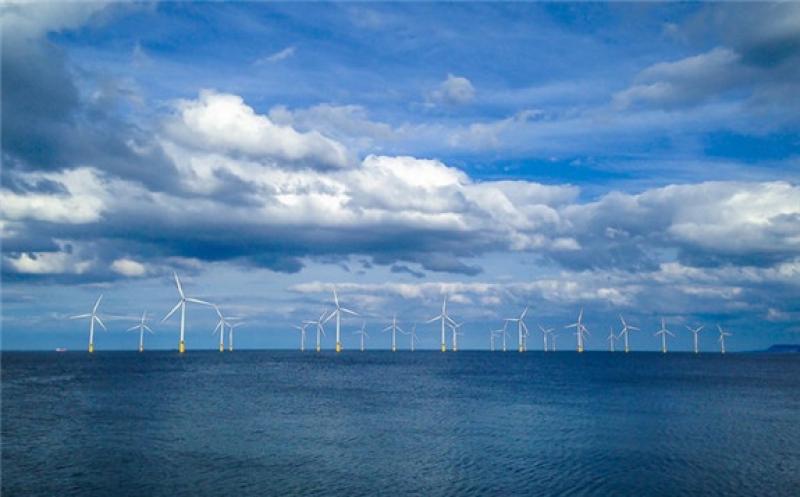 The deal worth above €60m will see Prysmian provide inter-array cable systems for a total of more than 150km of 66 kV XLPE–insulated cables that will connect the wind turbines of Gode Wind 3 to an offshore substation platform.
They will also connect Borkum Riffgrund 3 to an Offshore Converter Station where the voltage will be increased and converted for onward transmission to the German mainland, with an overall combined capacity of more than 1100MW.
The completion of both projects is expected by 2024.
The Gode Wind 3 and Borkum Riffgrund 3 offshore wind farms will be located approximately 60 km from each other in the German North Sea and will be built simultaneously.
Once operational, the two wind farms will be capable of supplying around 1.2 million German households.
Prysmian's executive vice president for projects Hakan Ozmen said: "We are proud to support Orsted in these two important projects providing our state-of-the-art, high-performance 66 kV cable systems for inter-array networks.
"This agreement further confirms Orsted's trust in Prysmian's capability and expertise, as well as in its role as a reliable provider of submarine cable systems.
"In fact, Orsted has already awarded Prysmian a contract for the Hornsea 2 project, one of the biggest offshore wind farms that will be able to supply well over 1.3 million homes with green, renewable electricity."
The cables for the Gode Wind 3 and Borkum Riffgrund 3 projects will be produced in Montereau and Gron (France), as well as in Nordenham (Germany), one of the Group's three centres of excellence for submarine cable production (along with the plants in Arco Felice, Italy, and Pikkala, Finland).
Prysmian has a strong presence in Northern Europe, and particularly in the entire Northern Sea region.
These projects are an important addition to Prysmian's growing portfolio of 66 kV inter-array cable systems, alongside projects such as Borssele III & IV, Hornsea 2, Hollandse Kust Zuid 3 and 4 and Provence Grand Large in Europe, and Empire Wind in the US.