Hot on the heels of Richard Branson's recent space mission, Jeff Bezos successfully completed "New Shepard's" first human flight on July 20 using liquid hydrogen and oxygen to blast into space.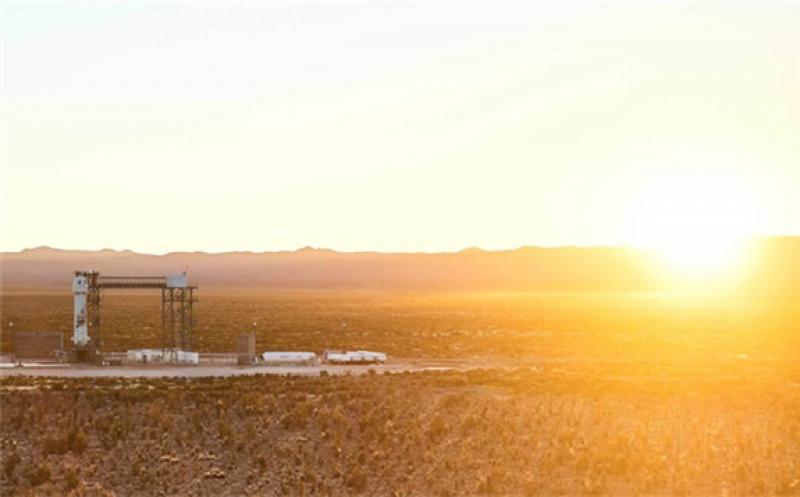 By utilising liquid hydrogen, the space vessel uniquely produced close to zero carbon emissions instead leaving only a trail of water vapour in its wake.
This could be considered the next step for hydrogen innovating space flight, low emission rocketry could be groundbreaking and clearly the industry is looking to hydrogen to provide the next step in rocket propulsion.
Hydrogen is also being utilised in the Neptune One spaceballoon to gently lift the spacecraft to the stars with the first commercial flights slated for 2024 already sold out.
Although the focal point may have been on Jeff Bezos reaping the rewards of his investment into space travel, there were also several landmarks that hydrogen helped Blue Origin, founded in 2000, to achieve.
This includes Wally Funk, 82, becoming the oldest person to fly in space and Oliver Daemen, 18, becoming the first ever commercial astronaut to purchase a ticket and fly to space on a privately funded and licensed space vehicle from a private launch site whilst also becoming the youngest person to fly in space.
The New Shepard also became the first commercial vehicle under a suborbital reusable launch vehicle license to fly paying customers, both payloads and astronauts, to space and back whilst Jeff and Mark Bezos became the first siblings to ever fly in space together.
All this has been achieved through the utilisation of liquid hydrogen and, with low carbon emissions making the spacecraft environmentally friendly and with the successful launch, it could see hydrogen yet again playing a pivotal role in low emission space travel in the future.
Blue Origin expects to fly two more crewed flights this year, with many more crewed flights planned for 2022.
Bob Smith, CEO of Blue Origin, said, "Today was a monumental day for Blue Origin and human spaceflight.
"I am so incredibly proud of Team Blue, their professionalism, and expertise in executing today's flight. This was a big step forward for us and is only the beginning."