US energy company Energy Harbor Corp. is to provide a former paper mill turned cryptocurrency mining facility with nuclear energy to power its operations.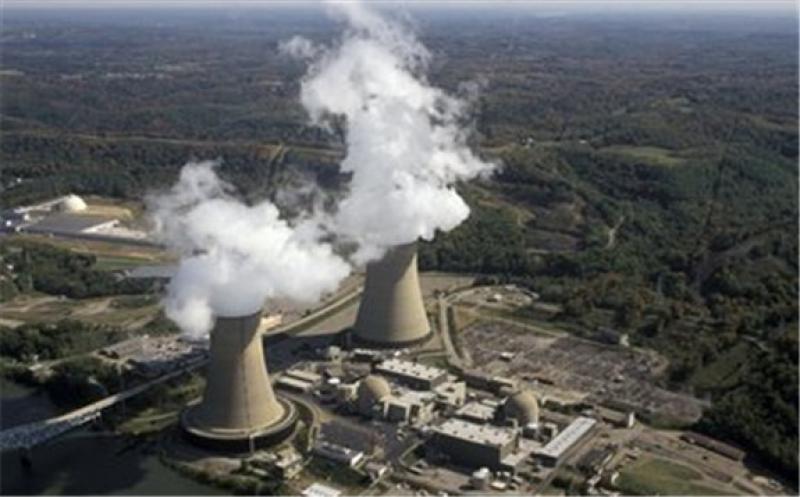 The five-year agreement will see Energy Harbor provide nuclear energy Standard Power's blockchain mining center in Coshocton, Ohio, beginning in December 2021.
Standard Power provides what it describes as Infrastructure as a Service to companies looking to use blockchain applications. The company's Coshocton site is an abandoned Ohio paper mill it bought in 2018. The company plans a 40MW blockchain mining operation and a data center with up to 10MW of capacity on the 125-acre site.
Bought by the Stone Container Corporation after WW2, the paper mill was used to make corrugated board used in packaging. A series of mergers through the years saw it eventually become part of WestRock's portfolio until it ceased operations in 2015.
"Bitcoin blockchain mining centers are energy-intensive, and we recognize our responsibility to build a more environmentally sustainable future. We selected Ohio because of its low electricity costs with availability of carbon-free sources of energy," said Maxim Serezhin, Standard Power CEO. "By partnering with Energy Harbor, we have proactively structured our hosting capabilities to ensure that 100 percent of the power associated with this facility is carbon-free."
Standard Power said it will be providing "valuable reliability and stability" to the local energy grid by completely shutting down operations when the grid and other Ohio customers "need the power the most." The company doesn't say what the threshold for shutting down operations would be. Given that any data center onsite would likely have uptime requirements from its customers, it seems more likely the company means it would switch to some sort of backup power during any grid switch-off or the data center would be exempt from this promise.
"We are grateful that Standard Power has granted us the opportunity to serve them. We are happy to partner with customers who are focused on minimizing their impact on the environment while driving a new clean energy future in our local Ohio economy," said Energy Harbor President and CEO John Judge.
Energy Harbor Corp., previously First Energy Solutions, operates a number of coal and nuclear power plants across Ohio, Pennsylvania, and West Virginia. Its nearest plant to Coshocton is the Beaver Valley Nuclear Power Station outside Pittsburgh, Pennsylvania.
Earlier this month US power company Talen Energy told DCD it was planning to develop a 300MW nuclear-powered cryptomining facility and data center adjacent to its nuclear power plant in Pennsylvania.
A 2-3GW crypto-mining farm is also being planned on the site of the Rivne Nuclear Power Plant in Ukraine. Construction is expected to be completed by August 2022.
In 2019, Rostelecom Data Centres opened a facility on the grounds of the Kalininskaya Nuclear Power Plant.