On July 12, 2021 local time in Karachi, the pressure of the containment of the Hualong One overseas K-3 unit dropped to atmospheric pressure, and the 0-meter personnel gate opened, marking the successful completion of the overall test of the K-3 unit's containment.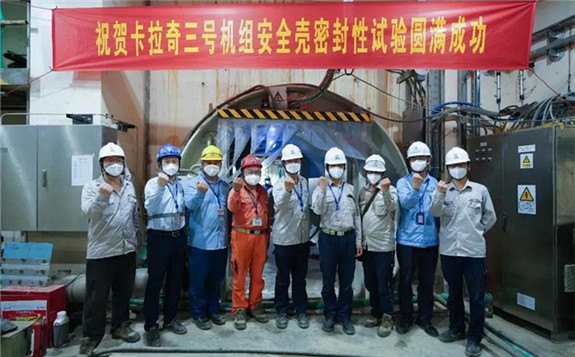 After sampling and analyzing the gas in the containment, the special team for the overall test of the containment organized the professionals of all units to conduct a comprehensive inspection of the area inside the containment. No abnormalities or damages were found in the machinery, electrical, and instrumentation and control equipment, and safety measures such as fire protection and lighting were restored.
Kanupp-2 and Kanupp-3 will each consist of a nuclear island, conventional island and balance of plant.
Each nuclear island will house a Hualong One or HPR1000 (formerly ACP-1000) reactor from China.
HPR1000 is a generation III+ three-loop PWR based on the design improvements over the China General Nuclear Power Group (CGN)'s ACPR-1000 and China National Nuclear Corporation (CNNC)'s ACP-1000 reactor models. All the six main pumps of the nuclear reactors were approved by March 2020.